We had a chance to stop by the new Newport Car Museum in Portsmouth, RI just ahead of the Sobo Cars & Coffee event that will visit on August 13. The museum is notable for many things. I was struck by the sheer size of the space, for one. There are 4 main exhibit spaces, each dedicated to a genre or area of origin. There is definitely a bit of something for everyone. All the way from a Jaguar XJ220 to a 1970 Hemi Cuda to a 991 911 Targa with the crazy roof mechanism!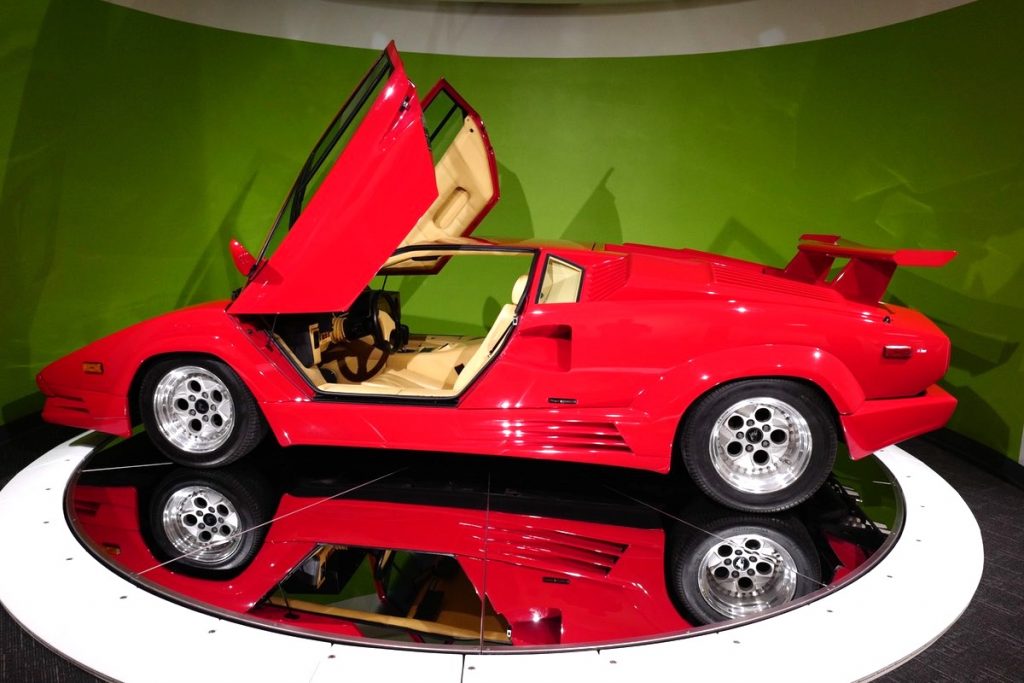 Gunther Buerman, owner of the museum along with his wife Maggie, was there and very graciously allowed my son to hop inside the stunning Lamborghini Countach that you see when you first enter the museum – talk about lifetime experiences!
Gunther explained how much he has been enjoying chasing down each of these cars and that he may likely have a couple more special Porsches to display during our upcoming visit. The exhibit space is clearly a labor of love with well-designed display areas and numerous complimentary pieces of art and photography on the walls. There are even iconic pieces of contemporary furniture to enjoy looking at as you peruse the cars. Last but not least is the dedicated room with 6 Forza-video-game racing simulators set up for use by visitors. My kids both had a blast cruising around Catalunya in a 1989 Porsche 944 turbo – the apples don't fall far!
I hope you'll come join us for what looks to be a great Cars & Coffee event on August 13th at a can't-miss location!
Given the amount of space and acreage they have due to the departure of Raytheon, this museum may have quite a bit more in store for visitors in the near future!