The Audrain Automobile Museum in Newport, Rhode Island has been in operation for almost four years now. We sat down with David de Muzio, the museum's Executive Director, and a fascinating person, to look back, hear what's happening now, and get a look a little bit into the future.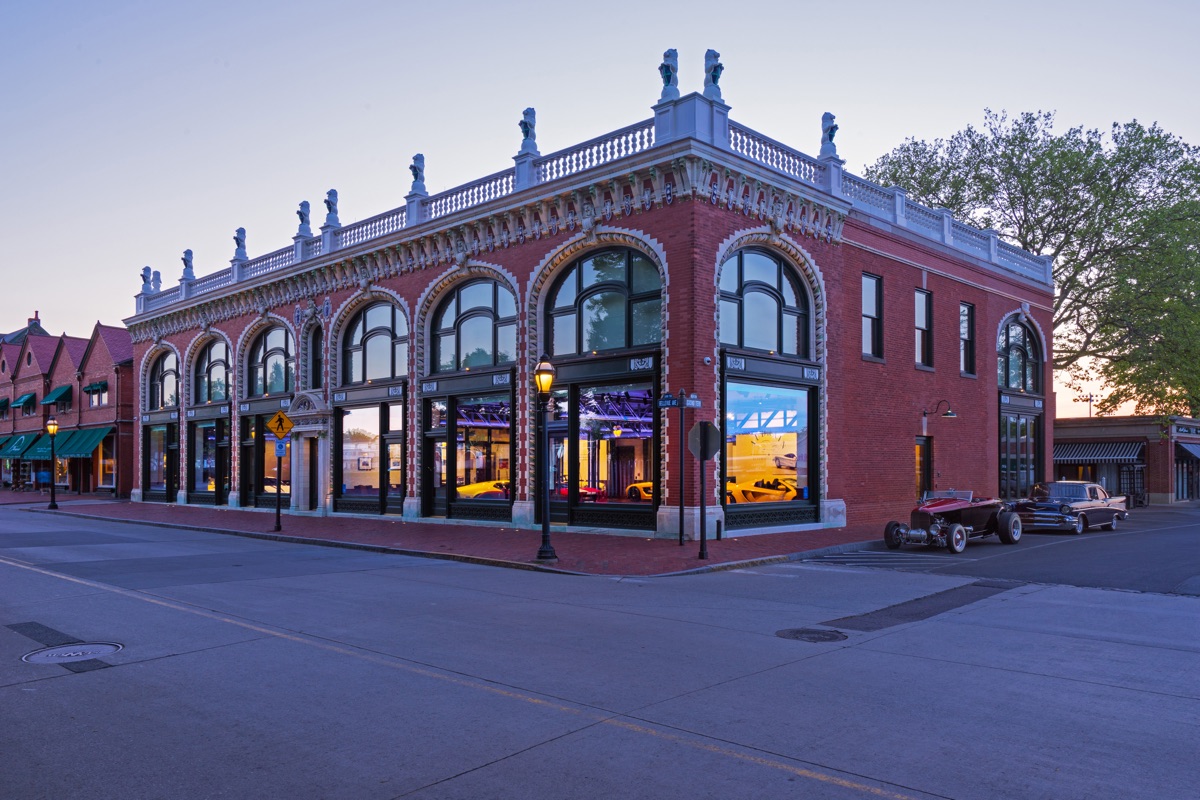 Being car people, our conversation wandered in and out of so many topics that a verbatim reproduction of the conversation here would likely be a very difficult read for you so we've pulled out interesting parts of our time with David and some of his responses to a few of the questions we prepared. We hope you'll enjoy this informal but informational format.
NOR: How did the Audrain Museum happen?
DdM: Nick Schorsch and several of his business partners (the museum founders) are car enthusiasts and collectors. They had purchased the Audrain Building to restore and initially use for their summer offices.
Merchant and real estate tycoon Adolph Audrain commissioned Bruce Price, a prominent New York City architect, working in the Italian Renaissance Revival style completed the building in 1902.
We had just acquired a '36 Packard Eight and I remember saying, "I wish we had a place to show cars! This is an awesome car." The partners had been discussing options for downstairs. Initially, the plan was to return the ground floor to high-end retail. The first Brooks Brothers store outside of New York City was right in the corner where the Mercedes-McLaren is sitting right now. It was exciting, they decided to turn downstairs into a museum! It made good sense – a spectacular architecturally significant building on Bellevue Avenue on Newport's historic "Museum Mile." No better place to show antique and classic cars!
So we started the whole building restoration project in December of 2013. The museum conversation probably happened in May. By July we had completely changed the scope of work on the ground floor and structural changes were underway. By mid-October 2014, we were open. It happened that quickly.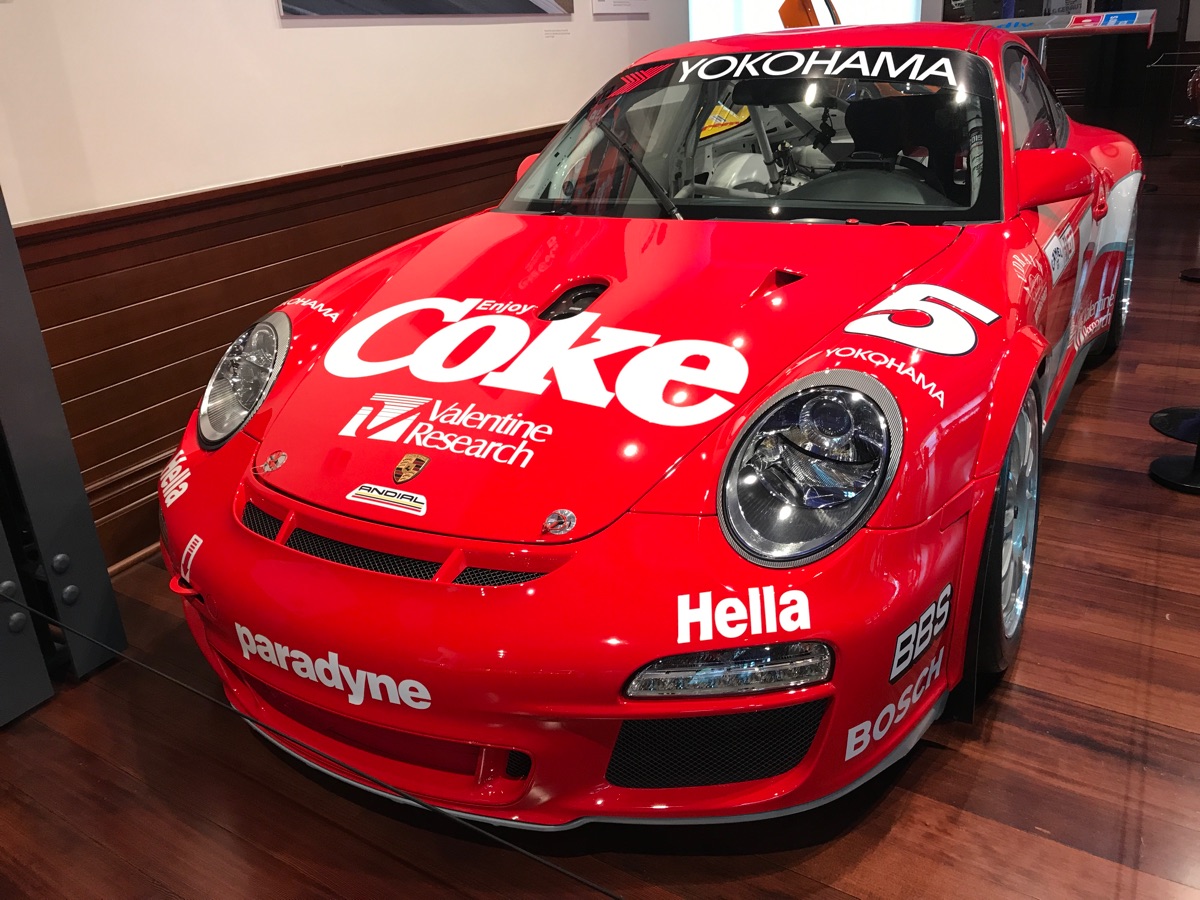 NOR: We're very thankful you're not a Brooks Brothers!
DdM: I am too!
NOR: After four years, what has been your favorite show so far?
DdM: We've done ten thematic shows now. Favorite? Probably the second pre-war exhibit, Big Bold & Brassy. I knew little about brass era cars until I started working with Nick. It's been really great to be on a learning curve while working with the cars and planning an exhibition. There's more to do. Keeps it interesting. Yeah, I've really enjoy that. The other shows…I don't know…they're all favorites for a variety of reasons. Muscle Car Madness is next, I grew up with muscle cars, so call it my new favorite!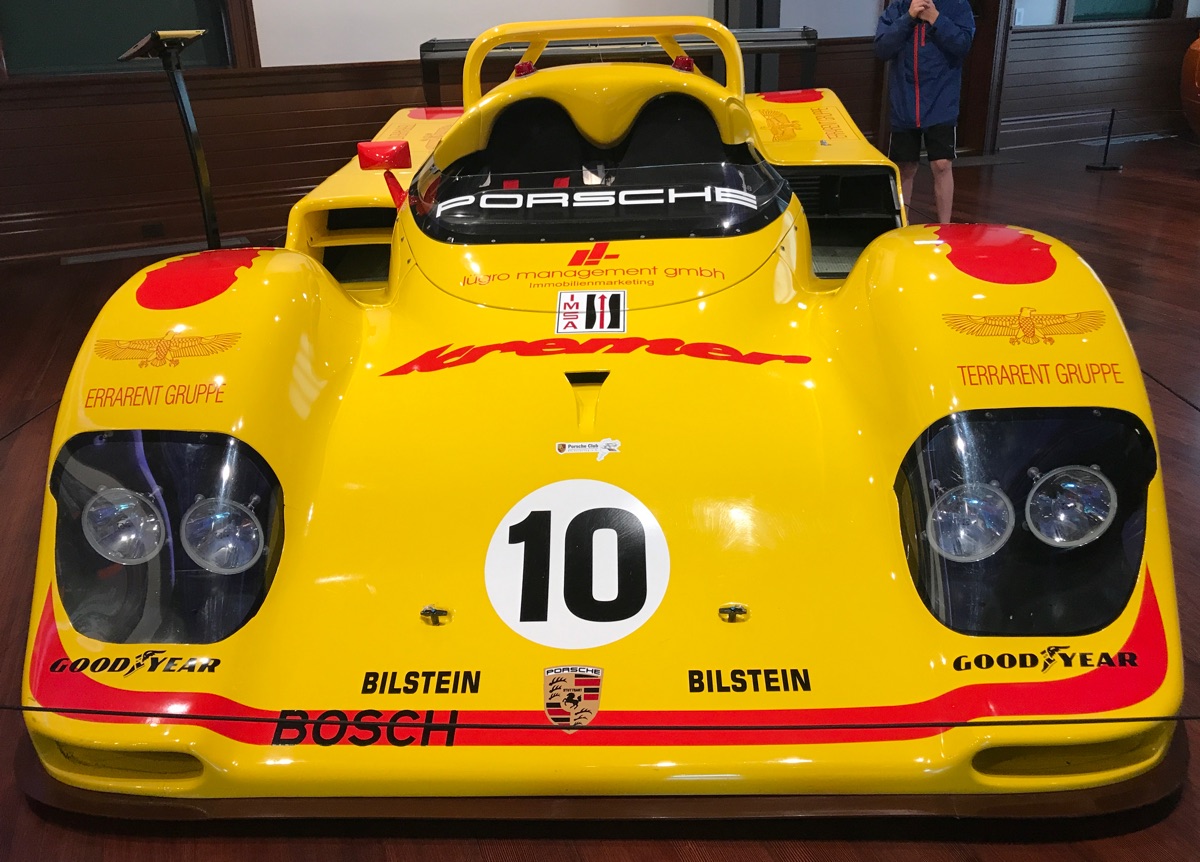 NOR: Is the focus of the museum refining at this point?
DdM: We have been discussing the museum's future direction a lot recently. We've largely drawn from the collections - plural - meaning the partners car collections, and the Museum's as a public charity too. The Museum is acquiring cars with acquisitions funds and by actual car donations. So, collectively, with now over 250 cars – there is a lot of great material to choose from. We have shown over 140 cars to date. I sometimes do borrow cars and motorcycles from outside lenders - other collectors and enthusiasts, to help us tell a good story.
We want the museum gallery to be a hub, no pun intended, for car enthusiasts in Southern New England. I see the exhibitions becoming maybe 30% of what the Museum does. The Museum's mission really has to embrace other ways to engage the public through education - getting the next generation interested in the classic car hobby; presenting history and design; participating in concours events, cars & coffee, vintage rallies, and car shows. Have fun, drive cars! Enjoy the visceral qualities of driving – the sights, sounds, smell, and feel of being behind the wheel.
The Museum's board of directors are mostly businessman, many who have sat on other non-profit boards. They have a good sense of how and why museums struggle, and we're trying to avoid those things. Why does it have to be a museum in the tradition sense? It could end up being the Audrain brand and mean many things. We will continue with rotating exhibitions, curating collections and presenting new material, as well as grow Audrain Motorsport as a way to get cars on the track, and in historic rallies and concours events. We may also get into online publishing, or develop a YouTube channel. We'll see where it goes... You have to think of engaging people in new ways.
NOR: Will it help to have Jay Leno as a neighbor?
DdM: Absolutely. He is a good friend of the Museum and an awesome car guy! I am sure we will find some projects to work on together.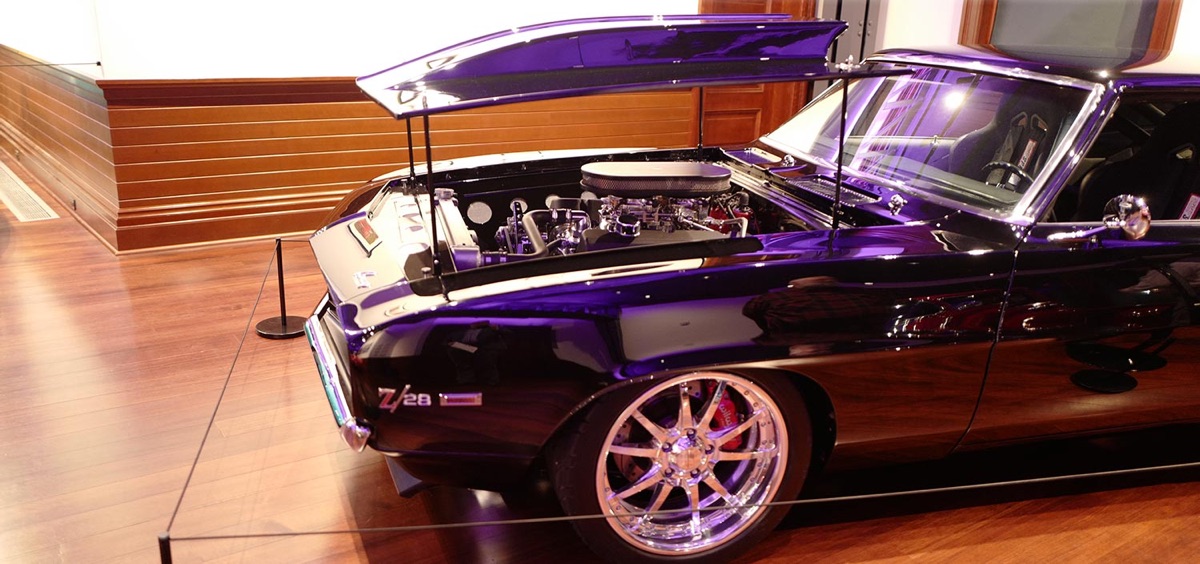 NOR: Do you think Jay will store any cars out here?
DdM: I don't know, though I did hear Jay quip about it. Someone asked and he said, "Why would I bring cars? I'll just borrow them when I'm here!" He was joking, but we would be happy to lend him some interesting cars to drive.
NOR: Will the annual gala be as big and fancy as it was last year?
DdM: Oh yeah, it will be the best gala of the summer! Save the date, August 31st at Ochre Court. We are working on a circus theme. Jay Leno will entertain again, with Don Osborne. More great cars on display on the lawn. Dancing. Don't miss it, I hope you will plan to be there!
NOR: Has curation become easier with each show or have the shows become more ambitious?
DdM: So far, we have been highlighting the collections in thematic exhibits, as I mentioned earlier. But, let's face it, there are a lot of other great cars out there. We don't feel limited to our collections. In order to curate a great exhibition and tell a good story, you often have to borrow. Take the Petersen Museum for instance, how many of cars in the current exhibition [The Porsche Effect] belong to the Petersen? A handful? The rest are carefully considered outside loans to bring together the best of the best. My museum background is somewhat academic [David was a preservation architect and art conservator at the Philadelphia Museum of Art], so I like the idea of doing research and presenting new material. I think the exhibitions have to evolve and embrace new interpretation.
We will be doing a summer show that's light and fun to appeal to the masses. We are working on a mini and micro car show – woodies and vintage surfboards too. It might be only mildly interesting to car guys but it's intended for broad appeal. I make no apologies about that. We want to interest the greatest number of people, especially when you consider the tourist demographic that's here in Newport in the summer.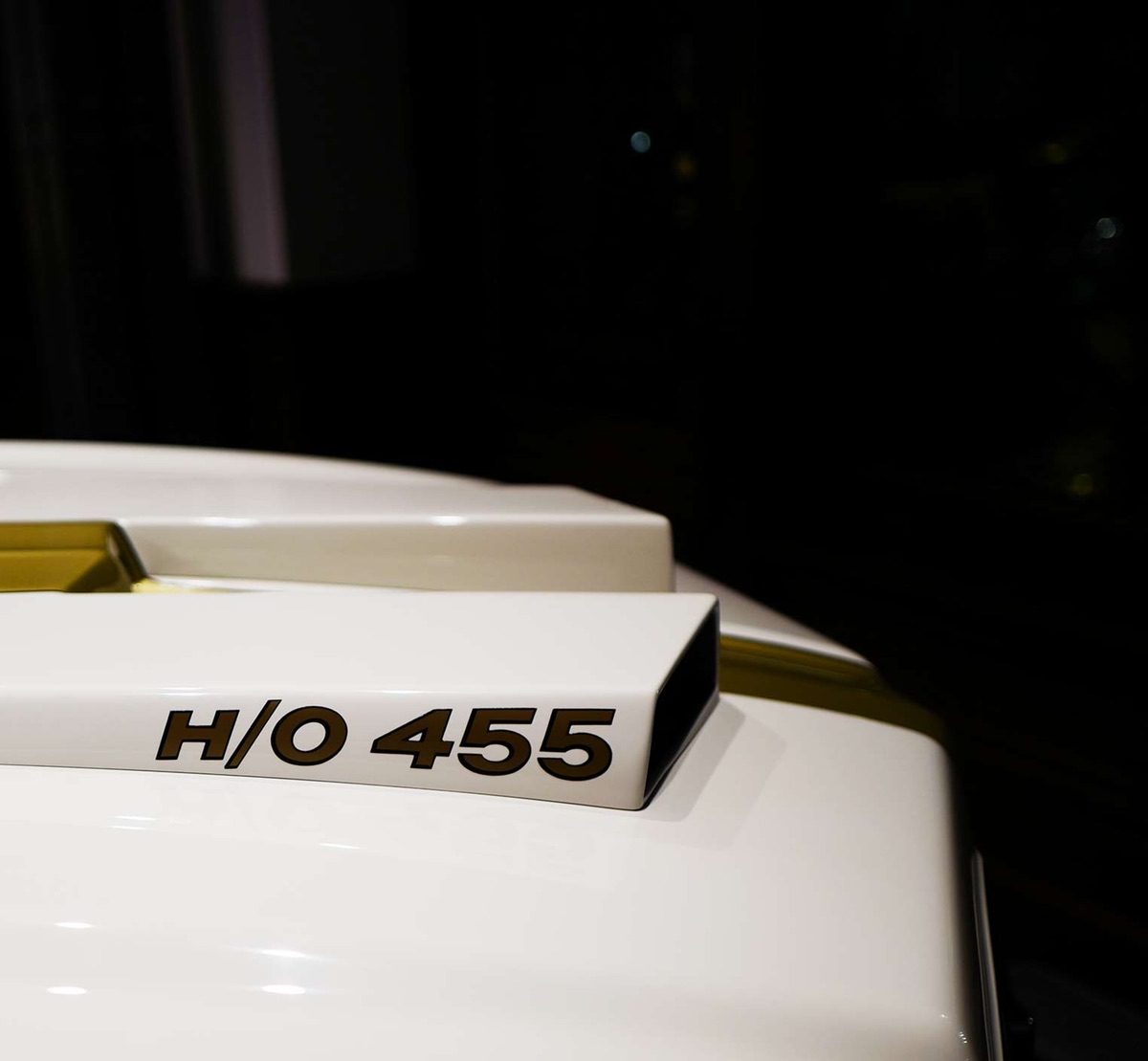 In contrast, we are planning an all Porsche exhibit to open in late October! I see it as an opportunity to explore the history, design, and technology. The nuts & bolts side of Porsche. More in depth.
The collections are large enough now to be asking questions from a curatorial point of view - What cars are we missing? What do we have too many examples of? Are there better examples to acquire? Do they have an interesting history? Of course, you buy cars that you want to drive, but at this point there are other considerations.
One of the Museum's curatorial tag lines is "Preserving Newport's History, One Car at a Time." We really want to do an exhibition focusing on cars with a Newport or Rhode Island history. We own cars originally owned by Doris Duke and Vanderbilt family. Interestingly, some of the earliest auto racing in America started in Newport, Rhode Island with Willie K. Vanderbilt and his buddies around 1900. What became the Vanderbilt Cup races. It will be a great opportunity to put automobiles in a social context. There is still lots of archival research to be done to find these early cars and the families who owned them. It is also chance to collaborate with the Newport Historical Society, Redwood Library and the Preservation Society. Do something that complements Newport's social and architectural history.
NOR: With a Porsche show on the horizon for the fall, what types of cars will you be putting into the show? What do you need to borrow? And what types of cars make the cut?
DdM: We are still in the beginning of planning… We are light is the early cars. Don't have a Gmünd, 550, 901, 959, a rally car, or a tractor, so will likely try and borrow those! It will be interesting to have original matching numbers cars, both restored and preservation class. I appreciate cars with patina or "history of use." Also, cars with race history. Maybe an outlaw or two. We recently acquired a '73 911 RSR tribute car that Kevin Jeannette at Gunnar Racing built. Really interesting. I know there are some Porsche purists that will frown upon this! But we think of it very much as the European equivalent to American customs & hot rods, which we love.
When planning exhibits I often wonder, what is the next generations' interest? I have two kids that are Millennials. This plays into the major mission for the museum - educating and getting young people interested in the car hobby. Makes me think of the local German car tuners club, mostly BMW, VW, Audi - they do the New England Wrap Up at Easton's Beach every October and get hundreds of cars showing up from all over region! That's a whole segment of the car scene that the three of us older guys [David, Bob and Sterling] don't pay much attention to. But it is a real happening, a big part of the local car culture. Awesome!
NOR: What is your favorite car in the collection to drive on track?
DdM: A favorite is a 2014 Fiat Abarth that's chipped, and it's set up for the track. I've had a blast driving it. Why? Because you can drive right to the limit. It's hard to get in trouble with it. I feel very comfortable in it and its fun. That's where I'm at. Obviously I'm an amateur, and not really interested in racing. I've also done some hot laps in our Ferrari 360 Modena and '08 Porsche 911 [997.1] GT3, both incredible.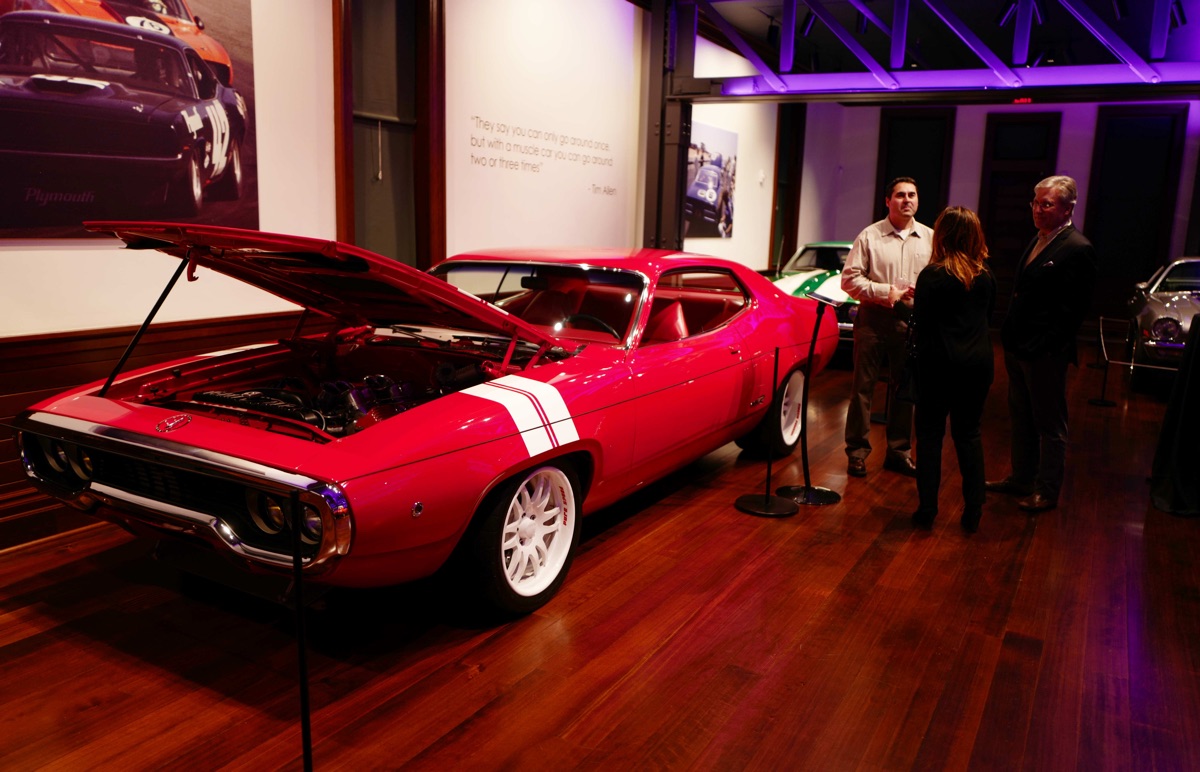 NOR: What are your favorite Porsches in the collection?
DdM: There are 35 Porsches here in car storage…of the modern Porsches, my two favorites… the Carrera GT - which scares me – it's a widow maker - but, as you know, it's a remarkable car. It's an analog car, which I really like. The exhaust note from the V10 is incredible! Another is the new 911R, sitting right outside this door. A 4-liter with manual transmission, lean, a driver's driver. The '68 soft window targa is also a favorite. Essentially the first year of a cabriolet with an integrated roll bar. Sometimes I get to drive three or four Porsches in a day. So you really get to appreciate their differences. A great experience!
If I could make a pitch? - We have a great core of museum volunteers, all car enthusiasts, who help us in the museum and at our various events. Several of them are PCA Northeast Region members. We value these knowledgeable and passionate people who add immensely to our efforts and encourage any other of your interested members to contact us about volunteering.
NOR: What we really like is that a true car guy like David, unique with his blend of art and museum history, is at the helm of an amazing local institution like the Audrain Museum. We are looking forward to the phenomenal cars and coffee events all summer that happen at the various Newport mansions. Their annual gala is a must-attend event set at Ochre Court in Newport and is attended by an amazing cast of characters. And October will bring us their first marque-specific show - with Porsche as their subject. We are living in the right place at the right time. Many thanks to David and the Audrain Museum!