A visit to the Newport Car Museum in Portsmouth, Rhode Island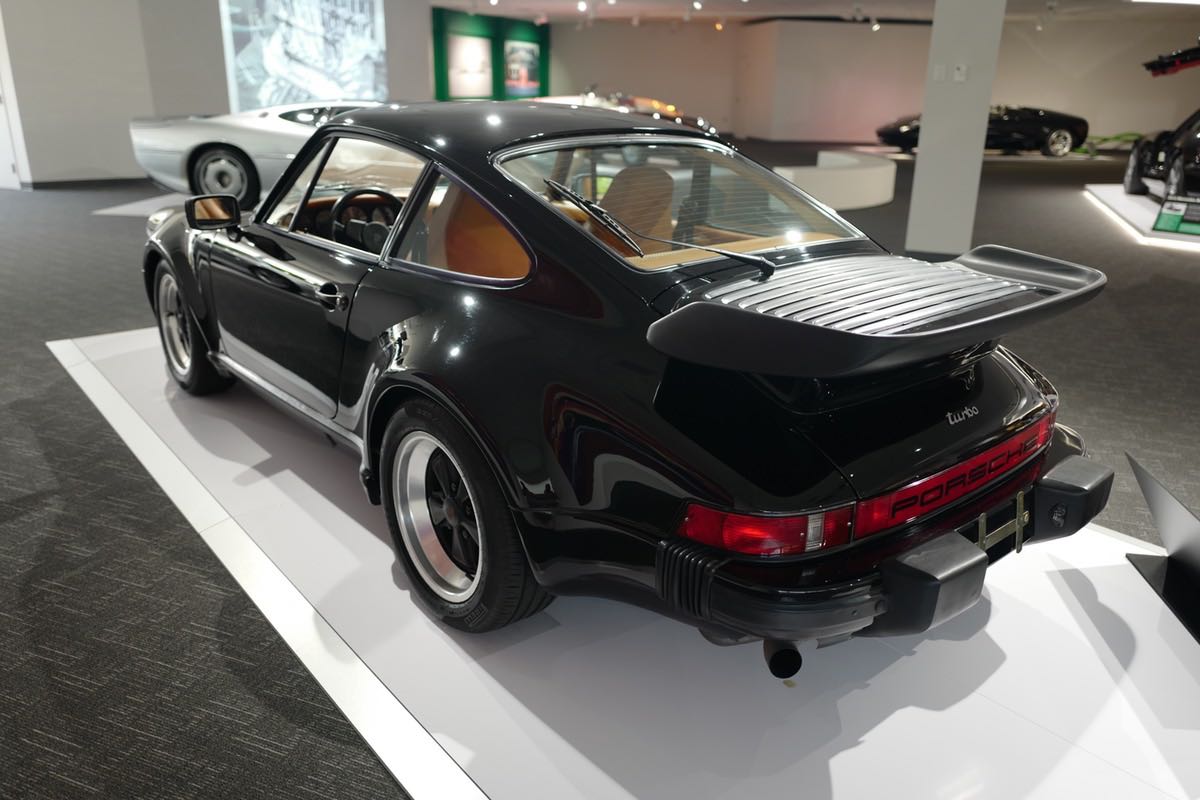 We sat down with Gunther and Maggie Buerman, founders of the Newport Car Museum to hear how this brand -new tribute to the "art of the car" came to fruition. The museum, a 501(c)3 located in Portsmouth, R.I. – just minutes away from the popular tourist destination of Newport – was just named by USA Today as one of the 10 Best New Attractions in America. It displays Gunther's self-curated collection of over 60 automobiles representing seven decades of extraordinary industrial automotive design. He continues to collect, while parting with a select few of his current cars. The design choices in the museum's construction and layout are as careful and specific to the tastes of the Buerman's as their selection of cars. Read on, and you'll learn all about this wonderful new addition to our New England car landscape.
NOR: Please tell us about the museum, how it started, and the history behind it.
GB: We live part-time in Newport and had some cars in storage in Portsmouth. We actually designed a house where we live in Florida so that I could keep some of the collection there – cars that I love to just drive regularly. We were also racing two sailboats at the time, a TP-52 and a 12 Metre, almost every weekend, and I woke up one morning and said, "Maggie, I think, as busy as we are with sailing, we should probably sell the cars; we just don't have time to drive them as much anymore. It's that or we should start a museum!" And without hesitation, she says, "Yes, let's do a museum!" I was starting to make some deals on cars for the museum, and a broker mentioned that this building, a former missile manufacturing facility on the Raytheon campus, was for sale.
We bought it in September and immediately started demolishing the interior. We settled on a design firm named Sparks to help us with the design, because our contacts at the Revs Institute in Florida said they had been involved in their design. Sparks also did Ralph Lauren's automobile museum. I had my own ideas. They had their own ideas, but we came together in the end to put the whole design together. We had a lot of fun doing it. Maggie had her size 8.5 shoe kicking us all in the butt to get it done by June 1, because that's the start of the season here in Newport. We knew that tourists would be an important part of keeping the lights on.
My view of this was that if only two visitors came in every day and we put a smile on their faces, it was worth it, Now I'm blown away by the visitors who come here. I always say as they're leaving, "You seem happier than if you were just leaving church. Hah!" All the politics and other divisive issues that are going on in the world today…you never see any of that here. They're car people. They love cars. They may love certain cars more than others, but there is never any of that negative dialog you hear so much today about a lot of things. So that's very pleasant. The whole idea of this museum was to have a grandfather, his son and his grandson be able to enjoy it, and to appeal to women of all ages as well. And it's happening, and it just makes me smile.
NOR: Yes, we loved seeing the social media posts showing three generations here on Father's Day last year and that you encouraged that. We have to ask what's your favorite car to own, your favorite car to drive, and of course what's your favorite Porsche!
GB: Asking me which car is my favorite is like asking me which of my kids I like best. I have three kids and I love them all equally! I'm my own curator here. I only buy cars that I like, and I try to drive them all. All of our platforms have ramps so I can take them out.
We're going to do a little revamp of the museum on our first anniversary (June 1). We've got some really interesting new cars that we're putting in another new gallery, our sixth, that we're demoing for right now. They include an i8 BMW, which is an incredibly interesting car. Other than a Prius that I rented one time, I've never driven a hybrid car. It was fascinating to leave the garage in the i8 with just the tires squeaking - no sound! And then when you put it in sport mode there's this fake audio that replicates a car engine.
Then there's the 2017 Viper ACR, the last year of the Viper unfortunately. It came off the truck and I just put my foot to the floor and the back tires lit up. I went over a speed bump here at the Raytheon facility and I thought I was going to eject! The suspension was that stiff, and we didn't even have the front chin spoiler on it. I'm sure it would have ripped that off!
I get a kick out of driving everything, especially Porsches. The 2016 Targa 4S in the collection is the 24th Porsche 911 that I've owned. I've always had Porsches, and when that car came in I started driving it around a bit - it was like I'd come home. All the other cars here are somewhat new to me, and I have to figure out where everything is. Not in a 911.
I had a 1969 912 - that's where I started with Porsches. Everything on those cars is still where it should be. For me, it's the most comfortable seating position on any car. The 911 Turbo S that I currently drive is phenomenal. But I can see why Porsche brought back the manual transmission. You're so much more involved when you're doing the shifting manually. It's not the car driving you but you driving the car that is the experience. I know the computer's faster than I would ever be. It's smarter as to when to shift, but who cares. And that's why the 911 Targa 4S in there is a stick. Not only is the color Viper green, the color of my 1973 911T Targa, but it's a stick and I love that.
I drove the 427 SC Kirkham Cobra to work when I was still a lawyer and that's a blast. I drove some of the fin cars to the museum. I was coming down the hill from where I had them stored and there's a stoplight at the bottom of the hill. I put on the brakes and, unlike the modern cars we drive, it keeps going! Now I'm standing on the brakes to make it stop! I forgot how different the braking was in those days!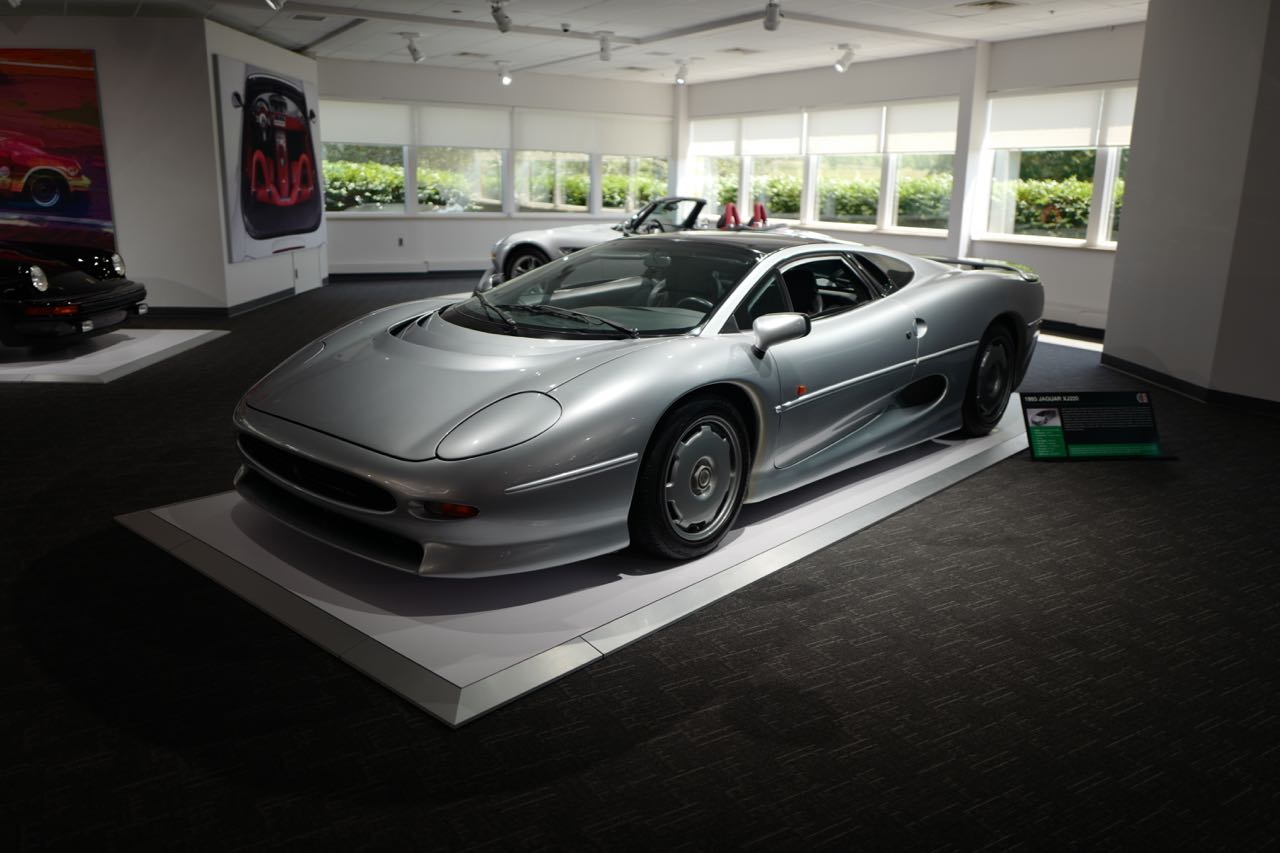 So to answer your question, I like to drive them all, and each of them has a story behind how I acquired them. I'm a deal guy, so that's part of the fun.
The colors are important to me, also. I look for particular colors and particular quality, so sometimes it's like finding a needle in a haystack, but it's really fun to do. I walk into the museum every day with a smile on my face - everything from the '54 Buick to the i8 - it puts a smile on my face. And it does obviously for the 18,000 people that have come through the museum to date!
One of the cars I just purchased is interesting. You know there are a lot of people who love celebrity cars…I'm not a big celebrity car guy…but we were negotiating for a real GT40 Mark II - one of the three cars that finished together in the 1966 24 Hour of Le Mans…. It was out-of-sight expensive, but I love the real GT40S. I have a 2005 GT here that was designed off the original GT40S. In the 2011 Fast and Furious movie, there is this scene where this flatbed truck with huge suspension travel drives up next to a moving train and the people in the flatbed take out acetylene torches and cut a big opening in the side of the train! There are three cars in there. There's a Corvette Super Sport, a Pantera, and the GT40. After cutting out the opening, they drag the car off the train with winches onto the flatbed truck, then drop a ramp off the truck and drive the car off. That car, the GT40, came up for sale and recently we bought it for the museum.
It's really remarkable how much smaller that GT40 is than the one that was built in '05! It's just a teeny little car. When you think Dan Gurney drove that car at Le Mans and they needed to put the bubble in for his helmet, you can see why! Anyway, we have that car now for showing on our first anniversary of the museum on June 1.
NOR: Wow! So we'll see this car in the new exhibit fairly soon?
GB: Yes, on our first anniversary - June 1. There are about twelve more cars coming.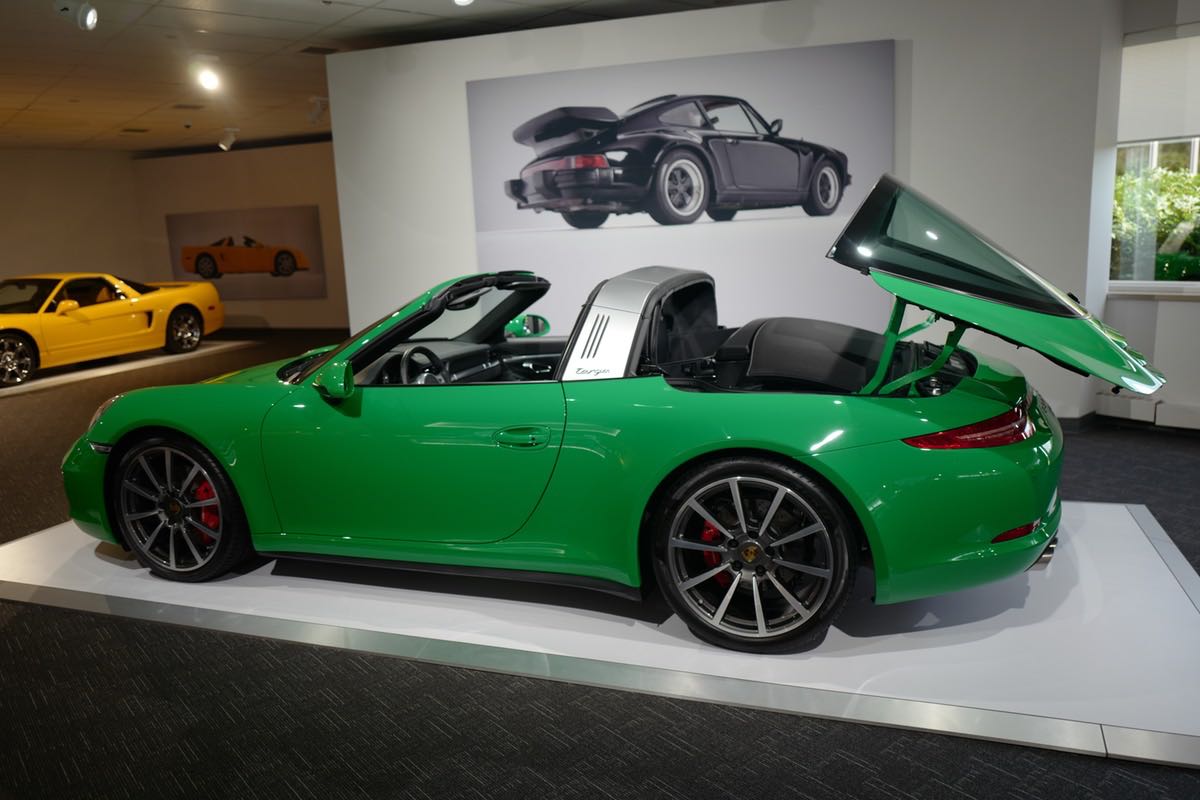 NOR: Congratulations on almost a full year, and also congrats on being named to "America's 10 Best New Attractions for 2017" by USA Today!
GB: I've never done a museum, so I have no idea how to do this, but it's been a labor of love. And, obviously, other people love it too!
NOR: You mentioned that each car has a deal story behind it. Could you share one of those deal stories with us?
GB: Probably the most interesting deal was at my first major car auction, Barrett Jackson in Scottsdale in 2016. I wasn't going to buy any cars. I was just going to get a feel for what car auctions were like. And we were going through all the interesting higher-end cars, and all of a sudden I see a very special car. My first car was a '57 DeSoto coupe. I say, "my God, I had that car. That's really cool!" The things of your youth are great fun. I was with Peter Klutt from Legendary Motorcar Company, the guy I bought some of the museum cars from. And he said, "this is about as good a restoration as I've seen on these cars. You should buy it!" I told him I wasn't interested in buying anything. And he was actually filming one of his shows for the Velocity Channel at the auction. If you look at one of his shows, you'll see Maggie looking at cars. But I was bound and determined not to buy anything. But I was looking at Haggerty's price evaluation info on the DeSoto and said to Maggie, "I'm not spending that kind of money on a car…" But as you know, Barrett-Jackson auctions are no-reserve. The DeSoto comes up on the auction block and not much is happening. I didn't have any bidding credentials so I couldn't bid myself. The bidding on the car stops at about half the price of the Haggerty estimate. Who knows if that's the right price or not. Now I'm calling Peter Klutt and saying, "Peter, I told you I wasn't going to buy a car. Let's buy this car!" So, we bought that car - at less than half of what the estimate was. Great fun to get a bargain hopefully. So that was kind of an interesting start buying cars at auction and whetted my appetite for future auctions. I'm pretty careful about not exceeding where I think I want to go at car auctions and if bidding goes crazy sometime, that's great for the seller and the auction house. I saw two guys go after the "hers" Pontiac GTO that matched one bidder's prior purchase of the "his" version. With two guys bidding on it, the auctioneer was saying, "what, is your wife not worth it?" The cars went up astronomically. It was so much fun to watch.
NOR: Those auctioneers are a wily bunch - definitely ready to take your money! In terms of the collection, what cars are you looking at potentially adding at this point?
GB: Well, there are two cars that everybody's always asking for. Camaros and Ferraris. Because of the quality nature of the museum, I really only want to buy the best. But to buy the best, say, a '62 250 GTO is… fifty million bucks, thirty million bucks, whatever the number…it's just crazy! We have Lamborghinis so when visitors ask for Ferraris, I always quote Frank Sinatra: "If you want to become someone, buy a Ferrari. If you already are someone drive a Lamborghini."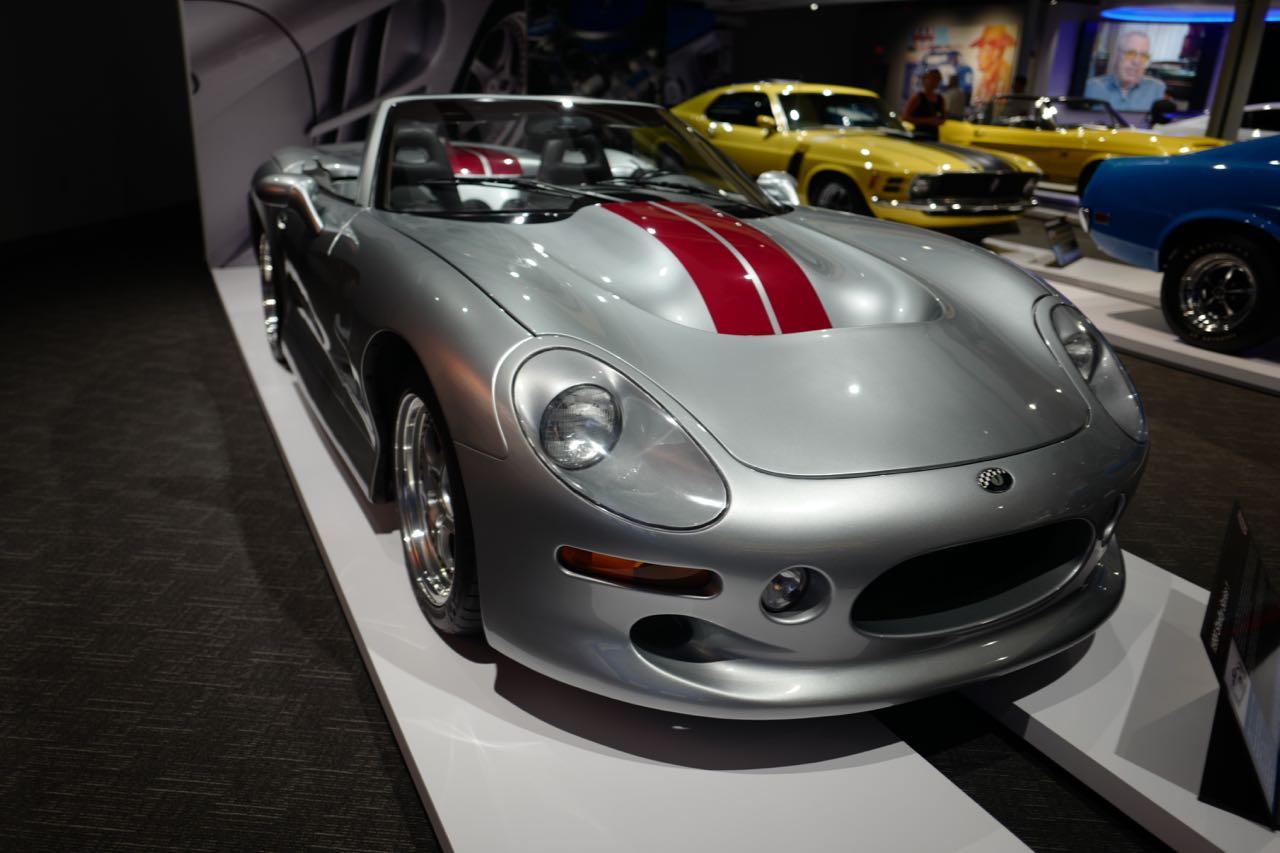 Recently, we had a bunch of people here for a birthday party. And interestingly enough, about 20 of the 200 people had the last name Ferrari. They kept coming up to me asking, "Where are the Ferraris? We're Ferraris and we want to see Ferraris here. Come on, you've got to get some Ferraris!" I said, "Look. Do you have any great uncles that have died recently? I know with the name Ferrari, you're probably Roman Catholic so they probably weren't cremated." And they said, "Yeah, but he have one who was cremated." I said, "Do me a huge favor because there are a lot of people like you that ask for a Ferrari. Bring his urn here and I'll put it on this desk and when they say, 'do you have any Ferraris?' I'll say, 'yeah, there's one right there!'" They all laughed.
NOR: The Volvo Ocean Race is coming up, with a stopover in Newport, and you are an accomplished sailor with some impressive boats. You have a 12 Metre, which is one of the most beautiful sailing vessels ever created.
GB: Right. They are gorgeous to sail and gorgeous to look at and we really love racing ours.
NOR: Do you think there will be any tie-ins between the Volvo Ocean Race and the Museum?
GB: We've looked at some opportunities to advertise the Museum and we certainly welcome all visitors coming for the Volvo events. We spoke to Sail Newport, which is running the stopover at Fort Adams. The expense of advertising there didn't work for us. But we are on one of the main roads that everyone uses to come to town - about 140,000 people came to the Volvo last time, so hopefully we can waylay them to the Museum on the way down with an appropriate welcome sign. Also, word of mouth has been pretty good so far.
NOR: When we last talked there were some thoughts about expanding into more of the Raytheon space and building a track and things. Has there been more thought on that?
GB: I'm still interested in doing it. I've been continuing to talk to Raytheon. My offer to them has always been that I'd be happy to buy the adjoining building, but I want to purchase the rest of the vacant property. I can just see, even starting up here, a long straight that goes all the way down to Burma Road. There is a real change in elevation and then coming back up here to the Museum with some more technical curves and turns. Maggie and I were just out at Miller International Raceway doing the Ford GT350 Driving Experience. The race track they used was 2.2 miles. I almost think we can get 2.2 miles here and that would be enough.
NOR: Looking out at the summertime and all the events you have coming up, what kinds of things are you getting excited about?
GB: The switching out and moving around of some cars in our galleries…the new gallery that we're doing…we're going to update the gallery videos because we have some new cars coming…the arrival of the new 2019 ZR1 and the other new cars we bought…the movie car. I'm really working on a Demon and hopefully every Saturday and Sunday --maybe two or three times a day--we'll take the Demon out and light up the tires and show people what an 840-horsepower car with a single seat can do on the drag strip… and try to lift the front end off the ground like it does. Crazy.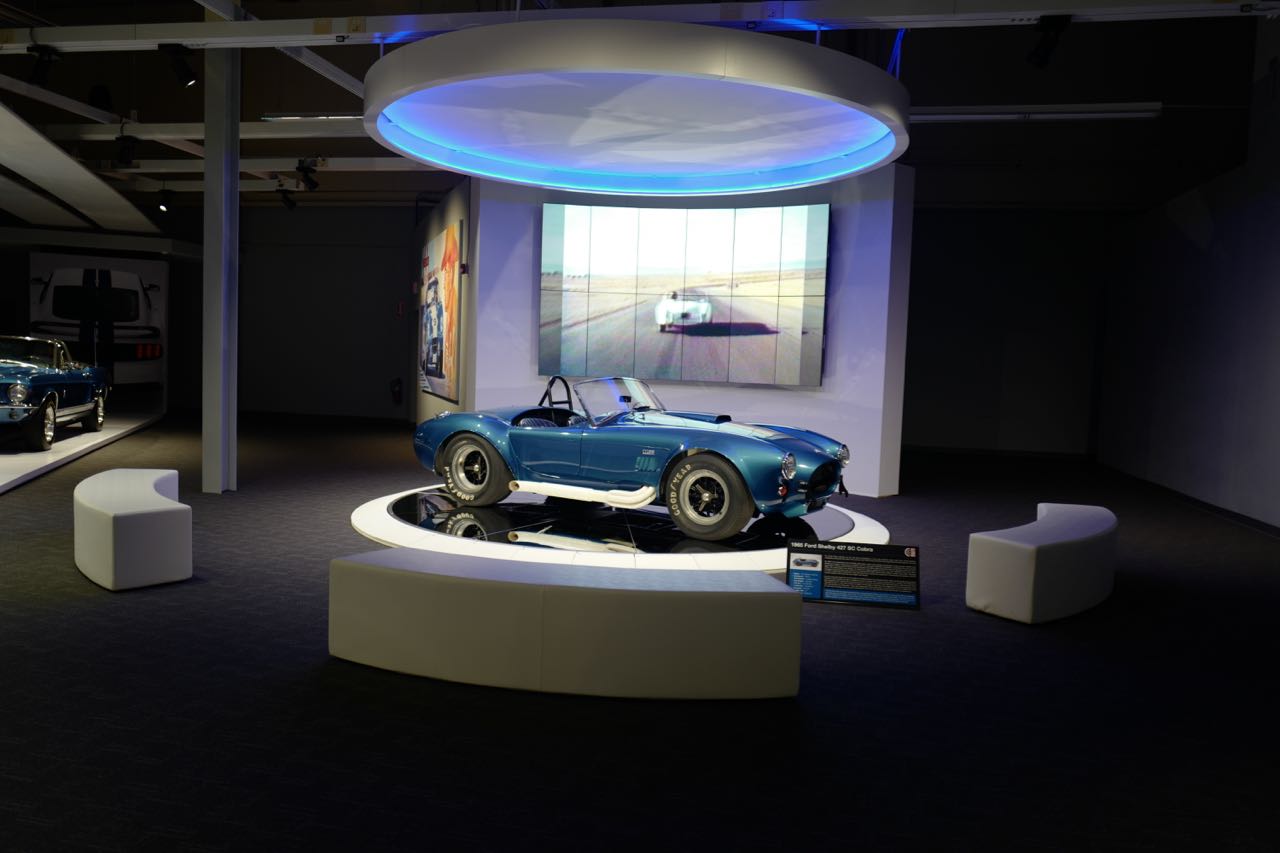 NOR: Will you be building up the Porsche part of the collection?
GB: Yes. There are two or three Porsches that would look great in the Museum. A '54-'57 Speedster. A real one to with our '89. I had a '57 Speedster and a '55 Carrera Speedster and sold both a while ago, unfortunately…so I'm looking for a real Speedster. I'm probably interested in a new GT2RS; that would be a very special modern car that people would like. And I'm interested in trading a 300SL I have for a 918. Those are the sort of Porsche's that are on my radar list. And, you know, I'm patient. We're going to try to feature the Porsche's more on the left-hand side when you walk into the museum, where the NSX's are now.
NOR: Maggie, you've added a very important woman's perspective to the genre of automotive museums. Can you describe the thinking that occurred and the features of the museum that have resulted?
MB: Do you smell any gas or oil? No? That's on purpose. We didn't want this to feel like a garage with cars all packed in. A garage feel is not appealing to women, I believe.
Women are hard to attract to car museums in general. We're about 75% men and 25% women visitors to date. There's a few times we've seen women sitting here in the entry reception area, not going in the museum, waiting for their men. So, I have taken them in for a "five-cent tour", and they like it. They stay. One of the board members of a Boston car museum asked me, "how did you get my wife to come in? She never comes in." The five-cent tour does it! Colors are important. Take the blue NSX - I just love the color. Someone could tell me it has three electric motors and an engine and batteries and all that… In my opinion, it's like, who cares? But I can see the cool shape. There are very successful people who don't care that much about cars but they love the art and design of the special cars and art in the museum.
We have a collection of Mid-Century modern furniture integrated into the museum, so people can sit and relax. And you should see the thickness of the ceiling tiles we have. Gunther hates when it gets too noisy to be able to talk. So we have gone to great lengths to manage the sound level of the museum. We've worked hard to make it very appealing to everyone.
I am opening a gift shop with products that appeal to women - not to sell products so much as to entertain them when they tire of looking at cars and their guys want to continue looking.
NOR: We are very grateful to Maggie and Gunther for taking the time to share their exciting plans with us and help us understand some of the time, effort, and thinking that goes into making a museum like this happen. And we look forward to visiting the museum again this summer, especially to celebrate it's one-year anniversary!