Copy by Dave Melchar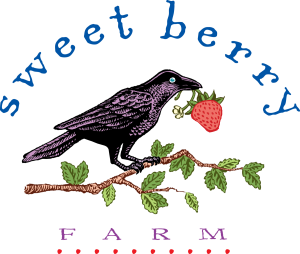 The second Cars and Coffee of the season for South of Boston (SoBo) was held Sunday, May 7, at Sweet Berry Farm, Middletown, Rhode Island. The previous two days had seen heavy rain and there was concern that the grass field at Sweet Berry Farm would be too wet to use. Thanks to the farm owner, Jan Eckhart, we parked cars on a strip of mulch between the parking lot and grass field, thereby avoiding the soggy lawn.
There was a good mix of Porsches including an early 944 and 911s from the 70s to current, and an '88 930, as well as an assortment of Boxsters and Caymans. There were also several first-time attendees. Two first timers were David and Thania Valentine who arrived in their meteor gray Carrera S, with a most interesting terracotta interior. They reside in East Greenwich, having recently relocated from Puerto Rico. David has loved Porsches his whole life, been a PCA member for 12 years, having previously owned a Boxster and Cayman, in addition to currently also owning a Macan Turbo. They are excited to be here now and looking forward to engaging in NER activities.
Also, attending their first Cars and Coffee were father and son Karl and Austin Spooner who arrived in an '83 944 and an '88 930, both red and impeccable, from Fairhaven. Karl mentioned that he had rescued the 930 and restored it back to its original glory. They had hoped to participate in the previous day's Zone 1 Concours, but decided against it because of the inclement weather.
Additional first time father and son attendees were Bob and Cooper Stearns from East Greenwich who brought a '15 agate grey Cayman GTS. Bob is new to NER, but participated in this year's Ramble and is looking forward to driving in track events. Finally, the last first timer was Fred Johnson from Wakefield who drove his black on black '85 911 Targa that he had entered the previous day in the Zone 1 Concours. He has been a PCA member since '85 and also has a '71 albert blue 911T coupe with cashmere full leather interior.
One of the most interesting and beautiful Porsches at the Cars and Coffee was Lee Hower's '72 signal yellow 911 ST tribute Coupe. It was an extremely accurate example of the early 911 racer, powered by a 3.5L fuel-injected twin-plug engine. This 911 was recently acquired in California and joins Lee's other Porsches, including a '74 Euro Carrera Targa, '77 930, '13 Boxster and a '73 911 T. Overall, it was a very pleasant day and it appeared that a good day was had by all!
The next SoBo Porsches and Coffee is scheduled for Sunday, June 11, 10:00-12:00am at Sweet Berry Farm, 915 Mitchell's Lane, Middletown, RI. Many thanks to SoBo photographers Tim Pafik and Paul Soares.
For any SoBo related questions, please contact Roger Slocum at [email protected].