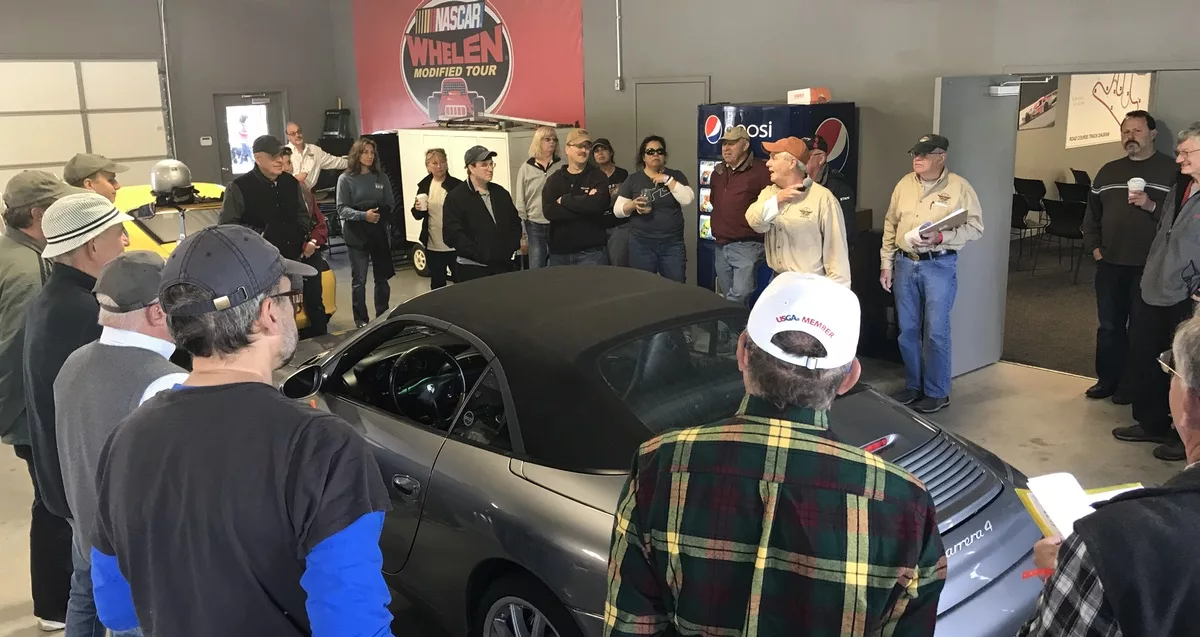 We are back at Thompson Speedway Motorsports Park May 28, 29 & 30!
PCA National no longer requires attendees at events complete a Communicable Disease Waiver.
For our first DE event of the season we visit the rejuvenated road course at Thompson Speedway Motorsports Park. The course offers tricky pavement changes, challenging turns, and a long straight where some see impressive speeds. This is a great, technical track for tuning up our early-season skills. 
This event is sponsored by Justin Becker and the fine folks at South Shore Autoworks.
Garage Reservations: Reservations for garages at Thompson are made directly with the track. You can access their reservation system here. Simply select the date(s) you are interested in and proceed from there (you may have to check back if the garages haven't been released yet for our event). Garage spaces are $40? per day and you will have to go through this process for each day you want a garage.
Social: We are not planning any social events for the first half of the season as it is unlikely we will be able to hold them. If circumstances change so we can hold a social we will let all registered drivers know by email. We will plan for a social at our season ending event at Palmer in September.
Registration for this event opened March 1st at Club Registration.
Event Information: