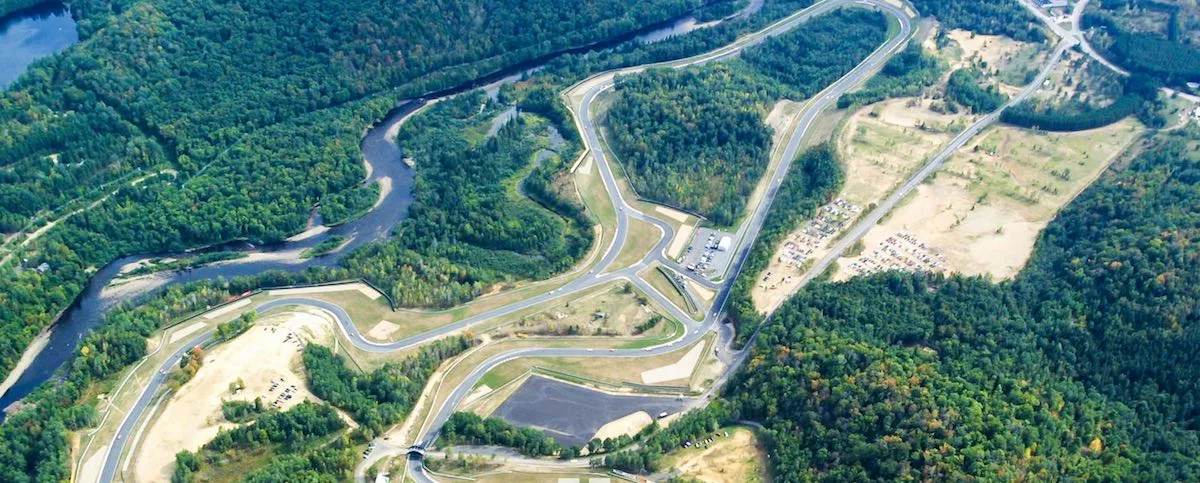 PCA National no longer requires attendees at events complete a Communicable Disease Waiver.
Our third DE event of the season brings us to the spectacular Le Circuit Mont-Tremblant near Montreal for what has become an annual visit to this outstanding Canadian 2.65 mi. – or if you prefer 4.26 km. – track set in the heart of the beautiful Laurentian Mountains. 
"Circuit Mont Tremblant is regarded as one of the finest racing circuits in North America and has seen some of the greatest names in racing challenge it's demanding layout. Famous names like Villeneuve, Andretti, Stewart, Moss, Ickx, Rahal, and Tracy have all raced here on what Michael Schumacher described as 'the Little Nurburgring'."
The restriction against non-essential travel to Canada has been extended through March 20, 2021. Registration for this event is currently set to open on April 19th. We will check the non-essential travel rules prior to that and adjust the opening date as necessary. I recommend drivers interested in attending set a reminder in ClubReg so I can send updates as they are available.
Once registration is open note that this always popular event is limited to 150 drivers (5 run groups with a maximum of 30 cars per run group). We highly recommend that you register AND PAY as soon as possible after registration opens if you want to attend this event (remember, registering and NOT paying does not reserve your spot for the event). If we have more registrants than we can let in decisions on who gets in will be based on the date the registration fee is paid.
Registration for this event has been closed.
Event Information:
This year we are not in sync with the annual Music Festival which opens on July 14th.
Note: For important information on noise level requirements and resulting run group limitations see: Mont-Tremblant Noise Levels.
Hotel information for LCMT has been updated for 2022.
Trailering a Car Over the Border The following information could be useful if you're trailering your car across the border to one of our DE events in Canada. From the Department of Homeland Security website at Automobiles you need, "…specific proof of U.S. origination. This proof may be a State issued vehicle registration card or a CBP certificate of registration (CBP 4455) completed and verified by a CBP officer before departure from the United States." So, if your car is registered you are good to go. If it's a track only vehicle not registered for the street then the CBP 4455 will do the job. It's available on the DHS website at CBP 4455.