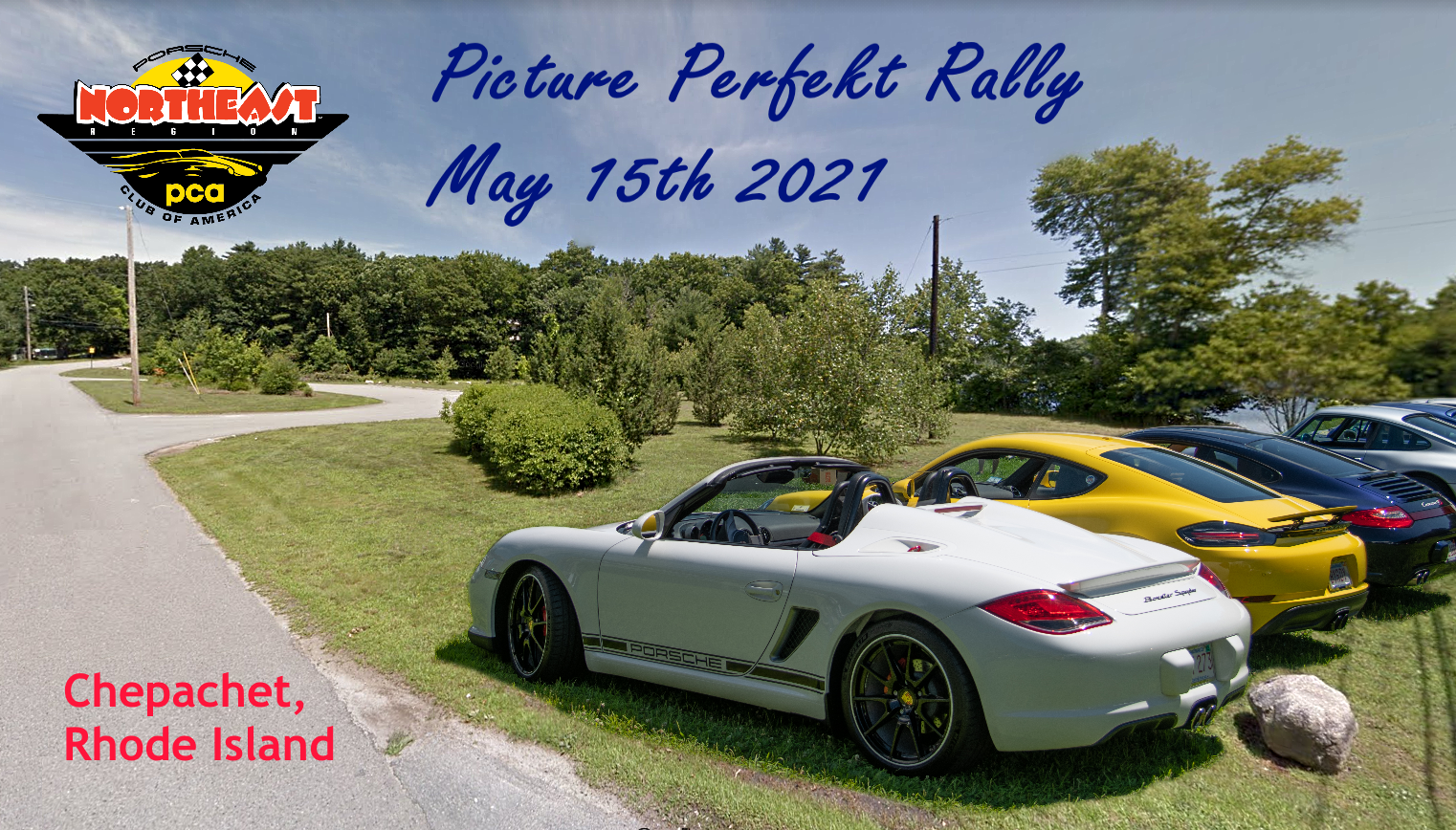 It's time for NER's first rally of the season and we're taking the southern route this time!
Join your fellow NER members on May 15th in good-spirited competition while enjoying a 2-hour scenic tour on the beautiful rural roads of northwestern RI & northeastern CT.
The Picture Perfekt Gimmick Rally will start and end in Chepachet, RI. The gimmick is simple: follow the driving directions and locate the photos printed in your instructions packet. Stick around after the rally to enjoy lunch and a little antiquing at some of little Chepachet's shops and restaurants less than a 5-minute walk away from the finish line.
As with the previous rallies, we may need to split teams into separate run groups should gathering size limits remain in effect by the time of the event in RI.
Got a carload of people? Participate in the Back vs Front contest. Back seat passengers try to find the photos before the driver and navigator do.
Each ticket includes 1 Licensed Driver, 1 Navigator over the age of 16, and up to 3 additional passengers. Any vehicle make or model is allowed – not limited to Porsches.
Start location: 15 Money Hill Road, Chepachet, RI 02814 
Start time: 9:00 am
All score sheets to be returned to the finish line by: 1:30pm