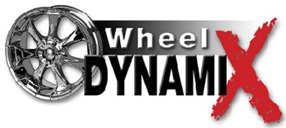 Most of us know the importance of tires to our daily, DE, and AX driving. Many technical issues regarding pressure, camber, etc., may be well known to more than some, but the importance of understanding the best tires for one's driving needs and maximizing its performance cannot be understated. Whether a refresher for the most experienced DE and AX drivers, or drivers looking to enhance their tire knowledge, here's a great chance to ask those tough questions to the experts.
Join host Jeff Orlinsky, owner and proprietor of Wheel DynamiX for this informative session on all things tires. Wheel Dynamix is a recognized leader in tire expertise to many PCA and car club members throughout New England. Joining the Wheel DynamiX team will be regional MICHELIN tire specialists to explain MICHELIN's newest tire technology
Refreshments will be served. Attendees will be given a tread depth gauge and a wonderful bottle of Monastrell!
Rain or Shine.
Check back for any updates or changes, and for headcount purposes, please register below.
Contact Glenn Champagne for further information.
Wheel Dynamix
135 W. Central Street
Natick, MA 01760
508 647-6999
www.facebook.com/wheeldynamixboston