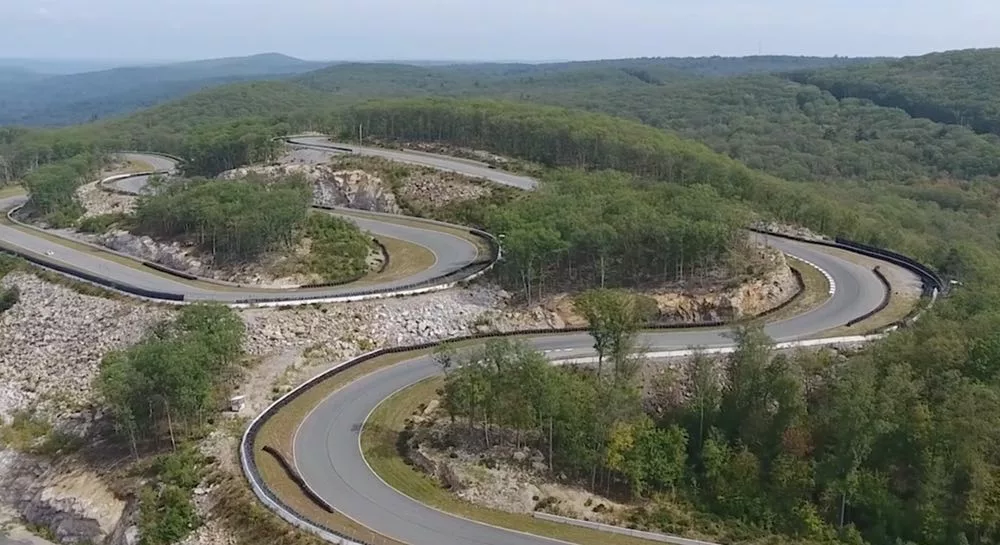 Join us for something new we're trying, our fourth and final Vintage DE event in 2018 which will be at Palmer Motorsports Park in Palmer, MA. This event will be on September 14th.
Registration for this event opened April 7th at Club Registration.
Event Information:
Northeast Region Vintage Days follows and adheres to all our existing PCA Driver Education procedures (passing rules, pre-tech, trackside tech, drivers meetings, etc.), but pushes a couple of aspects even further. For example, classroom sessions are mandatory – and there are two of them for each Run Group per day. And track time? Up to 2.5 hours of track time per day per driver, as there are only three Run Groups. And yes, we are also planning on having on-track/in-car exercises such as passing, parallel driving, braking, turn-ins, etc.
But – there are some catches. You must register with and bring a vintage car that is pre-classified as listed below. The two "street" Run Groups (NAF & ALF) means that you typically drive your car to the track on street tires – and drive it home with street tires at the end of the day. In other words – the street groups mean exactly that – "registered or able to be registered for driving on the street".
And another catch or requirement for Vintage Days: You must have attended and have been promoted to any Solo level run group with a PCA Region (or BMW, Audi, or other recognized program) to register for Vintage Days. New to DE and want to do this program specifically? Perfect! No problem, simply sign up to the NER Ground School on March 3rd (not mandatory) and come to our Thompson or Palmer Event at the beginning of the 2018 season – and we'll get you started on your journey to attending our Vintage days in your classic Porsche or vintage car.
OK – sounds pretty good so far, right? Well, too, if you've been out of the sport for a while, Northeast Region will also have a core set of Instructors at the track who – if you are a bit rusty – will be there in your right hand seat to refresh all those things you may have forgotten. So, if you've been out of it for a while because you thought you couldn't keep up with the latest hardware from Germany, here's your opportunity to join Northeast Region in some low stress and lower speed events compared to standard DE formats.
And a couple of things to keep in mind before you sign up… These events will strive to vigorously maintain the "spirit" of Vintage Days. Aggressive driving will not be tolerated – period. Even if you appear to be driving in the "Red Mist" and conduct yourself in that way, you will be ejected from Vintage Days. This series is meant to be fun – safe and serious fun – and re-emphasize all the aspects we fell in love with when many of us started doing Driver Education and can recall numbers of fellow 356s, SWB 911s, 914s and 912s on the track with us.
So, following are the NER Vintage Run Groups as classified to date:
NAF – Not As Fast:
356 (all) 1948-1965
912 (all) 1965-1969, 1976
924 1976-1982
924 Turbo 1979-1982
924S 1987-1988
944 (not S/S2/Turbo) 1982-1989
914-4 1969-1976
914-6 1970-1972
911 1965-1977
911SC 1978-1983
986 Boxster 1997-2004
ALF – A Little Faster:
911 Carrera 1984-1989
930 1975-1989
964 Turbo 1990-1994
993 1995-1998
964 1989-1994
928 1978-1995
968 1992-1995
944 S/S2/Turbo 1986-1991
Boxster S 2000-2004
Vintage Race:
All cars/years classified above, but not Street Configuration