In late 2019 Keith Harley, owner of KMH Automotive Corp in the Merrimack Valley (which specializes in Audi and VW), decided it was time to "get a real sports car." After years of owning "a lot of fast Audis", his choice, was a Porsche.
Keith really wanted a 911 Turbo but there was a larger consideration– the high prices that even high mile 996TT's are seeing these days, and we all know about some of the issues on the M96 engines (I am not knocking it, I have one and love it). All that said, Keith had an idea and he ended up finding a base 996 C2 in, Maine.  That's where this Porsche article ends…
After giving the seller the cash, he spilled the beans… "I'm going to put an Audi engine in this." 
After extensive research it seemed the envisioned 2.7t engine swap had never been done but for one example Keith found online, in Austria with little to no detail about the "how." Then, shortly after the purchase the first covid wave kept us at home, so Keith got down to business. With no instruction manual and not assembling IKEA furniture the big questions started. How would the engine fit, what kind of mounting setup did it need, what would he have to do to the B5 S4 engine before installation and how was the wiring for all of this going to work?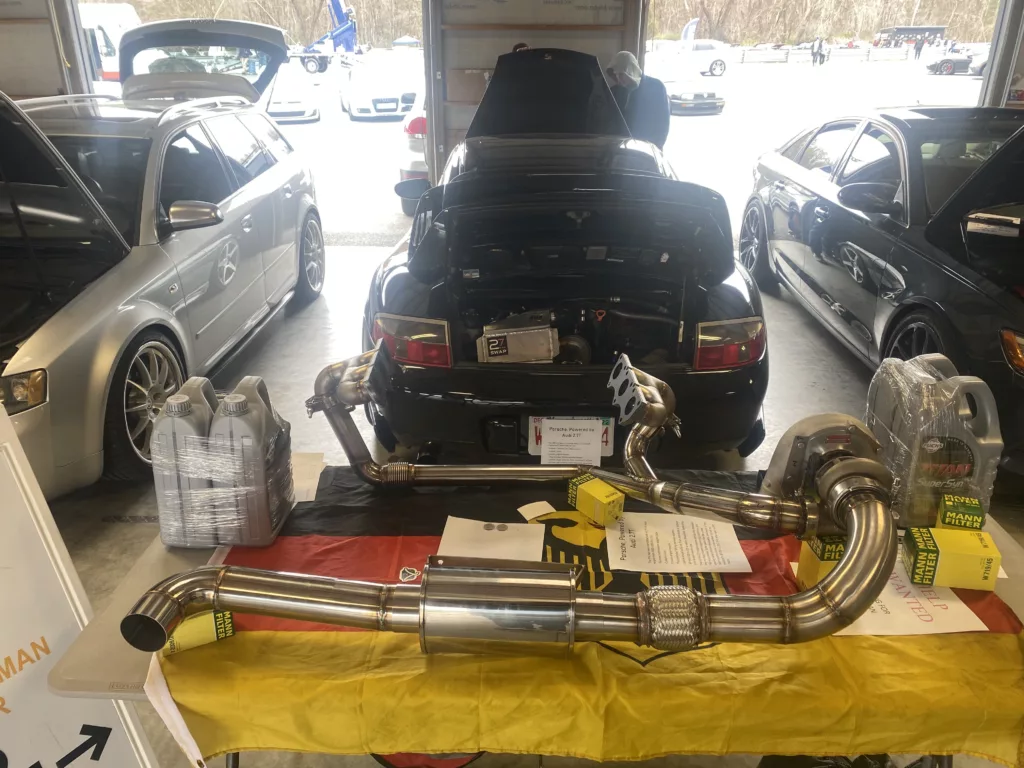 With more online research about the wiring, Keith met, Carlton Brule, owner of 27Swap located in the Boston area. As an avid VW and Audi enthusiast himself, Carlton and 27Swap have supported ~200-300 Audi projects over the last 3 years.
" I knew Carlton was the guy for this. " It's just fate that he lives 30 min away from me." When these two masterminds met and decided to put their heads together, the result is the birth of Renn27 Engineering, based out of, MA.  The business specializes in engineering 2.7t swaps and provides you the mounting parts and electronics currently, with phase 2 in the works, delivering their custom made turbo kits at scale.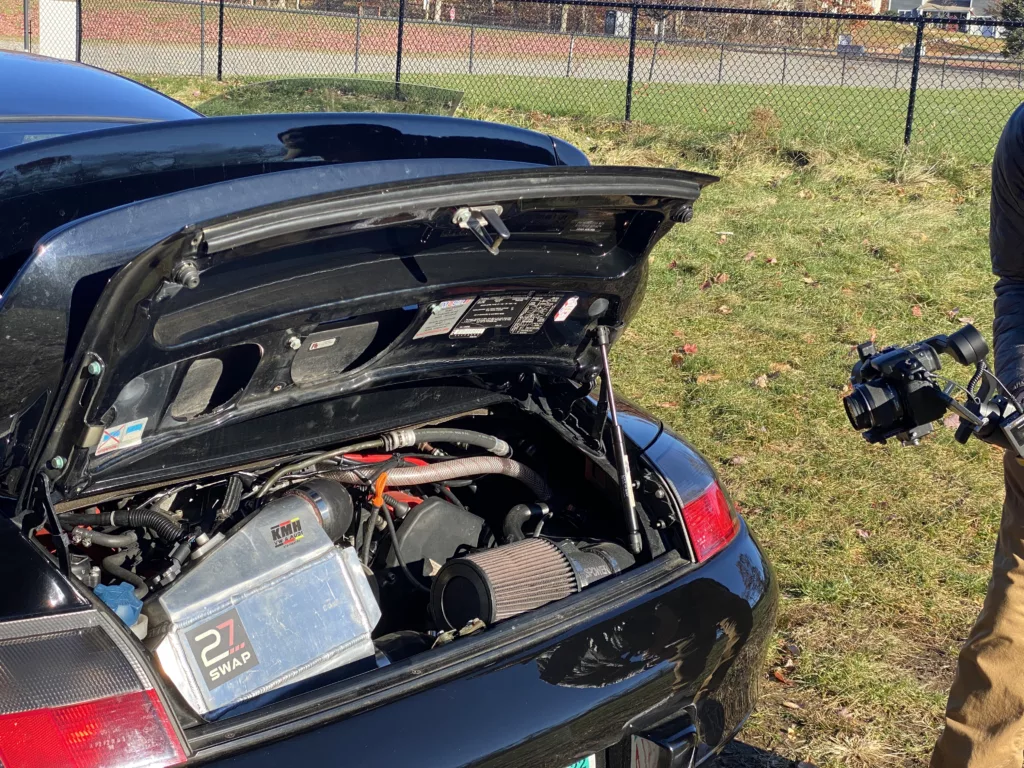 So what happened with the car you ask? I caught Keith on his way to a Cars and Coffee when we spoke and you may see it in person at PCA events since, Keith is also a member of NER.
Do you still want a 911 Turbo? The guys at Renn27 Engineering think "this is a good way to bring life back to 996s and get Turbo power for half the money."
Get the full project details here:
6-12 months after the stateside completion, Keith met a fellow online who was taking on the same task in France. Keith doesn't speak French and apparently Google Translate doesn't either so communication about this technical project was a little tricky. Call it synchronicity or tapping into Carl Jung's collective unconscious but these guys are onto something…
Author: Luis Rivera