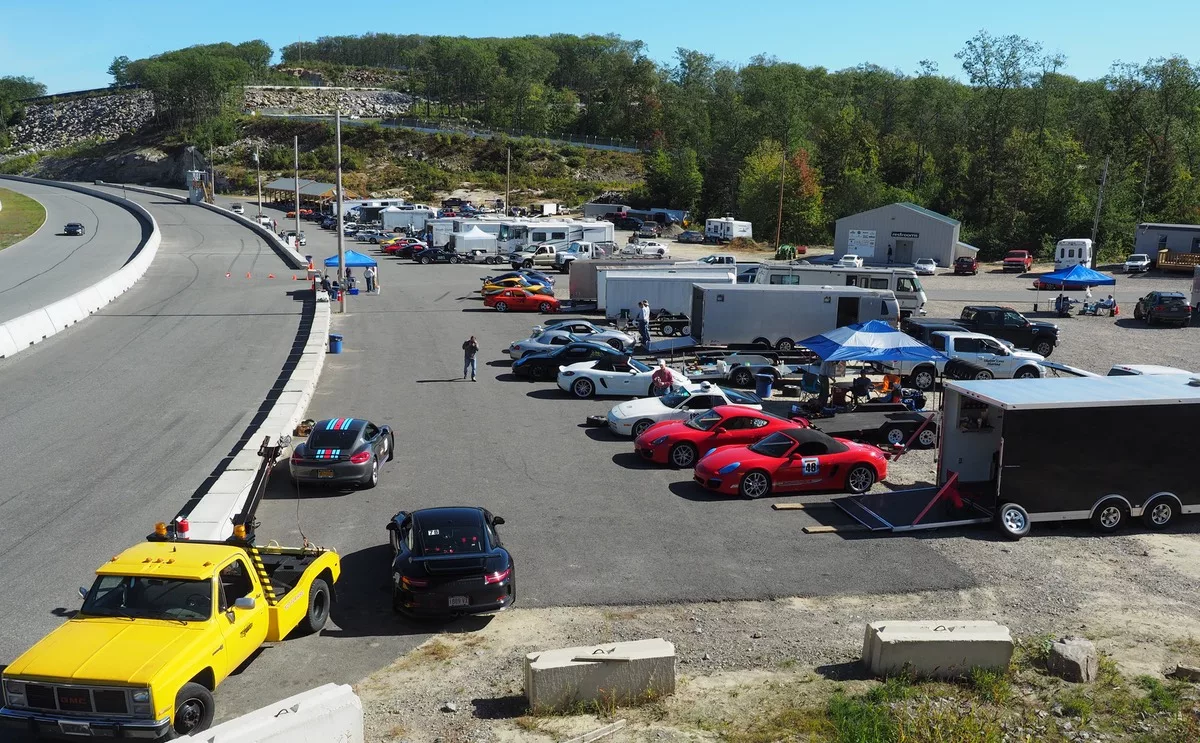 This event has been cancelled due to COVID-19.
Join us for another amazing weekend at a track with serious elevation! Palmer Motorsports Park in Palmer/Ware Massachusetts.  We will be going in the CLOCKWISE direction (check out some tips on how to navigate this direction with some help from Ron Savenor). Friday, June 12 will be an Advanced Day – White/Black/Red run groups only (there will be no instructed run groups that day). Saturday and Sunday are open to all drivers.
Instructors that sign up for Friday, June 12th only will pay the one day Solo rate.
This event is proudly sponsored by:
Garage & Carport Reservations: Reservations for garages and carports at Palmer are made directly with the track. You can access their reservation system here.
Social: There will be a social sponsored by Porsche of Norwell when the track day ends on Saturday, June 13th. Tickets for the dinner are $30 per person and are available through ClubReg when you register for the event. Drivers can purchase tickets for family and guests. Please order dinner tickets in ClubReg so we have an accurate count of the number of people attending the dinner. If you missed the opportunity to purchase tickets please contact Stan Corbett, DE Registrar, and he will help you out.
Registration for this event will open March 1st at Club Registration.
Event Information: