Our friends in the  North Country Region have in invited us to join them for their After Holiday Party and Yankee Swap.  Register by emailing Ellen at [email protected].  
NCR After Holiday Party and Yankee Swap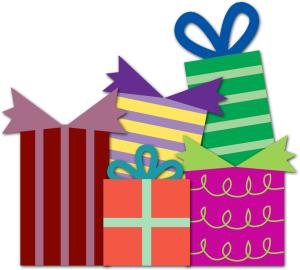 Saturday, February 11, 2023
Time: 2pm -6pm
(Paddy's American Grill 27 International Drive Portsmouth, NH )
Save the date! RSVP PLEASE…
Mark your calendars for the premier event of the season, the After Holiday Party and Yankee Swap.  North Country Region has put this event back on the calendar, and we hope to make it even more fun and frenetic than some of you might remember. The social time and lunch are quite spectacular enough, even in a group that defines itself as a "social club, with a serious car problem", but the Yankee Swap makes the event. 
A "Gift Exchange" is merely a mild description of the feeding frenzy that takes hold at this triple steal event.  Our own Ellen and Bob, who have run this event in Chesapeake Region for years, have agreed to host and emcee it this year, putting a little bit of zip and zing into the proceedings. 
Bring a wrapped "car-related" gift, valued at approximately $25-$30 if you want to play.  (Of course, if you prefer, you may attend the event and not participate in the Swap but be prepared to feel left out once the fun begins!)  Be sure to bring a nice gift that you yourself would like to take home, because you never know what will happen!  All gifts are placed on the table and names are drawn one at a time… each person has the choice of choosing and unwrapping a new gift or stealing one that has been opened before. That person then has the choice to steal someone else's gift or open a new one, followed by one more turn. Only 3 steals are allowed per round, and then the next person must choose a new gift – and gifts can only be stolen once per round.   If you don't quite follow, never fear, it will all become clear as the swap unfolds… and Bob and Ellen will make sure you smile so much your cheeks hurt!
The meal will be "order from the menu" and Paddy's will do separate checks.  
Questions?  Contact:
Ellen
301-788-0370