NER's Third DE of the Year – Calabogie in July
Hello folks. This installment of the DE Crier's corner brings us over the border to a small town west of Ottawa Canada. That would be the township of Calabogie, which is in the heart of Greater Madawaska, Ontario, Canada. It is truly a beautiful place with wonderful lakes, rolling hills, and a few really good bistro type dining establishments. But most importantly, they have what we crave. What is that? An amazing, world-class race track.
This was our return to Canada in the post covid world. And to be honest, the border crossing thing wasn't that big of a deal. In the last two years we had to cancel all of our events in Canada due to the covid border closings. As many know, we cancelled our Tremblant event earlier this summer due to low attendance. So we were very pleased to be able to proceed with his event. 
The event at Calabogie has always been a low turn out event and because of that, the event has a little more focus on individual development and TONS of driving. This year we each had a minimum of 3.5 hours of on-track time PER DAY, and well over 10 hours of track time for the total event was possible. Yes, you read that right. A typical DE event give you close to 4 hours of on track time for a 3 day event. I urge you to register and come to this event next year. Its well worth it, and its pretty special. 
Other than getting a ton of track time, we also try to have a pro-coach who can work with us. This year we were able to retain our best yet, Francis Marquis. Francis is a senior coach with Calabogie Motorsports Park, with responsibilities in HPDE program delivery and instructor training. He also works with TWOth Autosport as a driver coach and race engineer supporting the Spec Miata, Radical and TCR programs. And if that wasn't enough, Francis is the chief instructor for the BMW Car Club of Ottawa, with responsibilities in organizing and delivering the Advanced Driving School and Tire Rack Street Survival programs as well as instructor development. He ran a wonderful program for us. He gave us several classroom sessions, in-car instruction and probably the best track-walk that I have ever been part of. His attention to detail was impeccable. And he was also really fun and just an all-around great personality.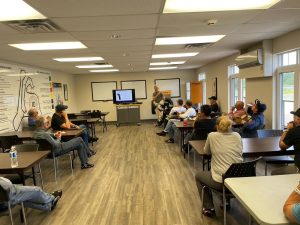 We had a beer and wine social, where everyone was able to embellish the facts of the day. For some reason everyone seems faster in the evening than they really were. The track also has a lunch counter. Each day lunch was included as part of the package, that made it easier for everyone, to be able to just get lunch at the track. 
We are looking at how to make this event even better for next year. This year has proven that we can run this as a stand alone event. We absolutely plan to go back next year. Whatever your reason for not wanting to go this year, or in previous years, I urge you to reconsider. The border wasn't a big deal. Yes, the drive to get there is a little long, but we had no traffic and it was a pretty easy drive.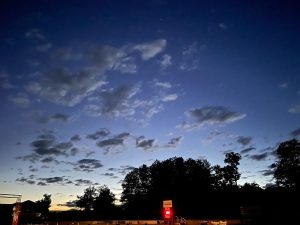 Calabogie is absolutely one of my favorite tracks in the world. The experience is absolutely worth the effort. 
– Adam Schwartz