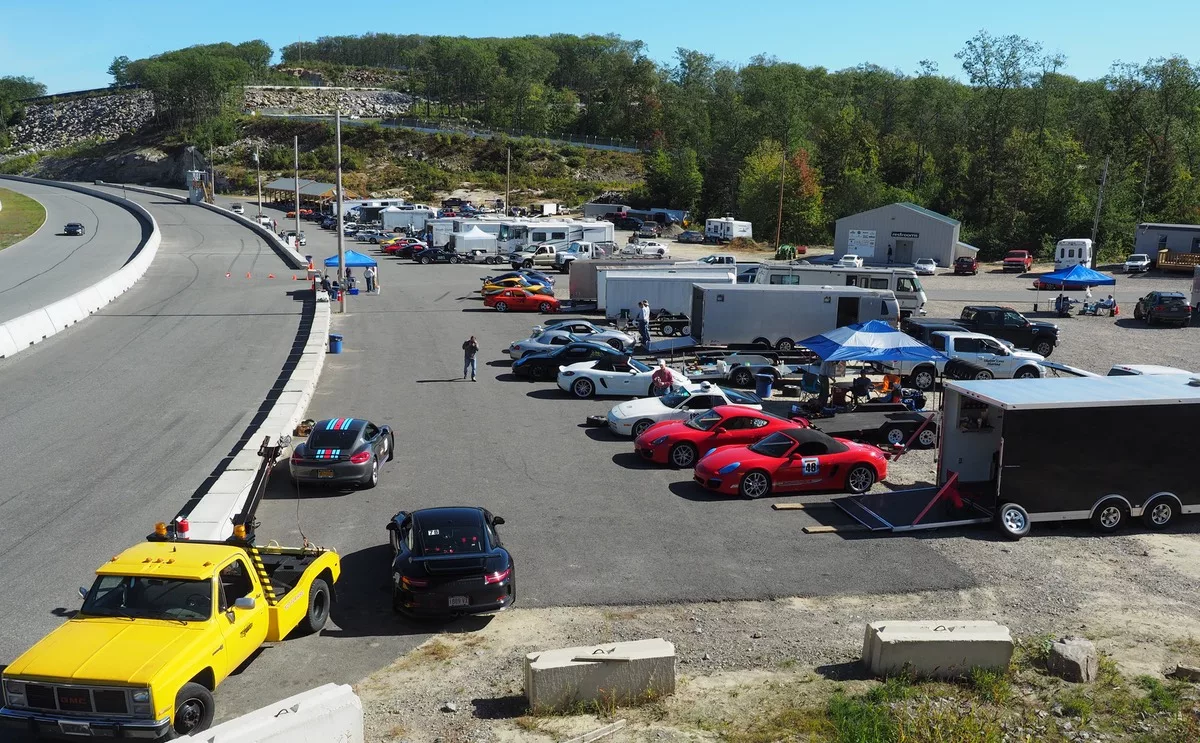 Join us for another amazing weekend at a track with serious elevation! Palmer Motorsports Park in Palmer/Ware Massachusetts.  We will be going in the new CLOCKWISE direction (check out some tips on how to navigate this direction with some help from Ron Savenor). Friday, June 7 will be an Advanced Day – White/Black/Red run groups only (there will be no instructed run groups that day). Saturday and Sunday are open to all drivers.
Instructors that sign up for Friday, June 7th only will pay the one day Solo rate.
This event is proudly sponsored by:
Garage & Carport Reservations: Reservations for garages and carports at Palmer are made directly with the track. You can access their reservation system here.
Dinner & Talk: Immediately after the track at Palmer goes cold at the end of the day on Saturday, June 8th, NER will host our usual complimentary beer, wine and soda social. Following that, we will be having dinner under the tent at the track. Dinner is being catered by Firefly's BBQ and consists of St. Louis Ribs, BBQ Chicken, Roasted Corn on the Cob, Tossed Salad, Cornbread, Blondies, Brownies, and Cookies. As a special treat to help celebrate NER's 60th anniversary, we are happy to be hosting Lori Schutz as an after dinner speaker. Those of you who stay to hear Lori are in for a real treat. She is the daughter of Peter Schutz, regarded by many as the man who saved the 911 from extinction. Lori will be our guest at the track during the day so you'll also have a chance to meet her. She's the Zone 4 rep for PCA and is a great speaker. Registration and tickets for the dinner/speaker is separate from our DE registration and is available here. You can also register for the dinner/speaker through this ClubReg link. The cost for dinner/speaker tickets is $30/person.
Registration for this event opened March 1st at Club Registration.
Event Information: