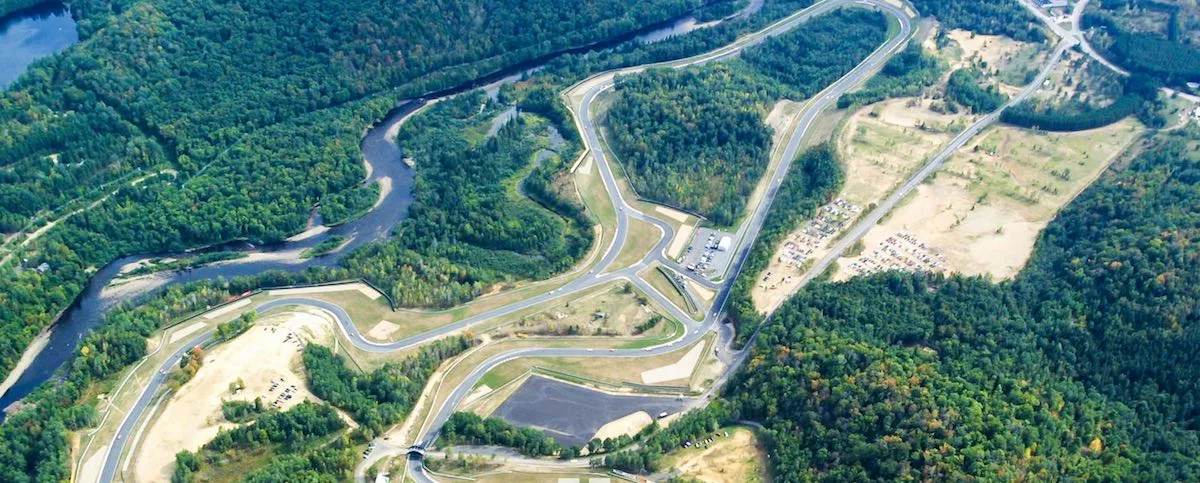 Please note updated date to 7/6-7/8 (from 7/5 to 7/7) to not be driving on 7/4 and to align with the 7/6 Blues Festival. Our third DE event of the season brings us to the spectacular Le Circuit Mont-Tremblant near Montreal. 
"Circuit Mont Tremblant is regarded as one of the finest racing circuits in North America and has seen some of the greatest names in racing challenge it's demanding layout. Famous names like Villeneuve, Andretti, Stewart, Moss, Ickx, Rahal, and Tracy have all raced here on what Michael Schumacher described as 'the Little Nurburgring'."
Registration is open as of 3/15. Last year we filled all of the available 150 slots in about two weeks and this year will likely beat that. If you are interested in attending this popular event, and don't want to go on the wait list, we strongly recommend you register AND PAY as soon as possible (remember, registering and NOT paying does not reserve your spot for the event). If we have more registrants than we can let in decisions on who gets in will be based on the date the registration fee is paid.
Registration for this event opened March 15th and is at Club Registration.
Event Information:
The annual Music Festival opens on July 6th!
Note: For important information on noise level requirements and resulting run group limitations see: Mont-Tremblant Noise Levels.
Hotel information for LCMT has been updated for 2018.
Touchette Tire will be supporting our event again this year, providing tires and services as in the past. If you want tires waiting for you at LCMT please contact Manuel Solis at 514-977-8951 (cell) as soon as possible. The sooner he gets orders, the sooner he can make sure you have everything you need.