NER had a big weekend this past Saturday and Sunday. Sunday was strong in Rhode Island. Sweet Berry Farm in Middletown hosted the SoBo (South of Boston) contingent of our club for a cars and coffee event. It was a bit misty and foggy but spirits were high and there was a strong turnout. The Newport Car Museum in Portsmouth hosted German Car Day all day as well. Many folks hit both events. Gunther and Maggie Buerman, owners of the Newport Car Museum, mentioned that they had a great crowd for their event with over 50 Porsches and a sizable number of Mercedes, BMW, Audi, and VWs on hand. Maggie was pleased to report that over 12,000 people have visited the museum since it opened earlier this year and that they are excited to host more events with our region in the coming year.
Many thanks once again to Roger Slocum for organizing all the great SoBo events this year. And thanks to the Newport Car Museum for the fun we've had there this season, too!
Photos by Josh Perrault
Halloween boo -boo?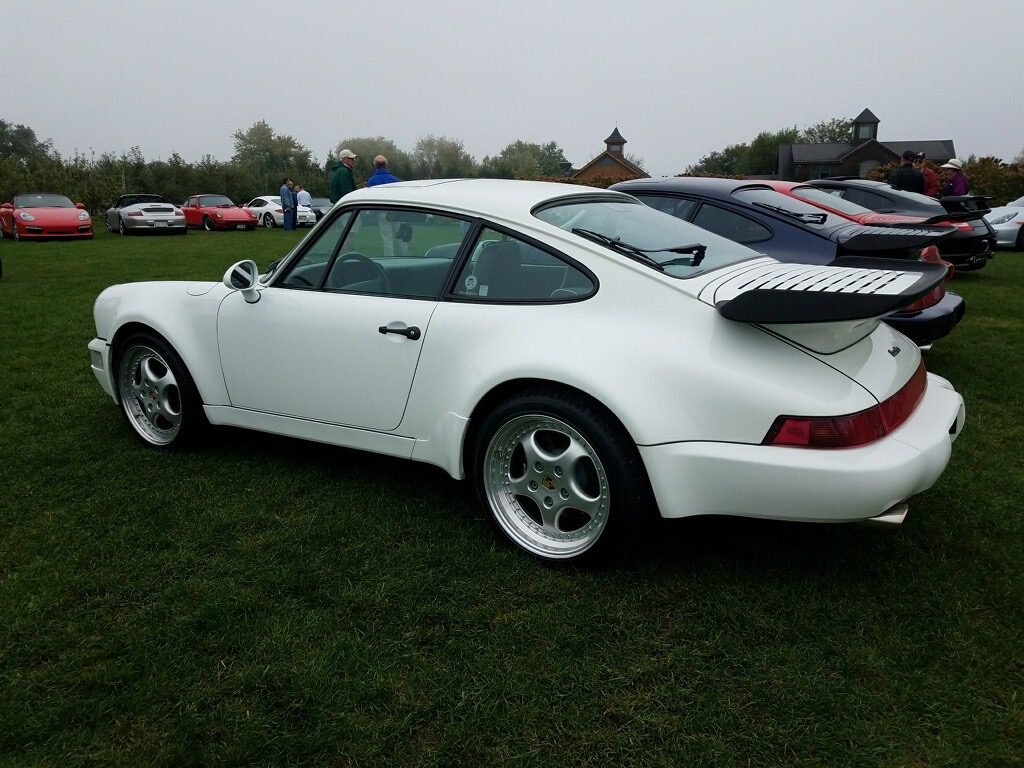 Josh Perrault and Greg Newbert
Steve Ramponi's F77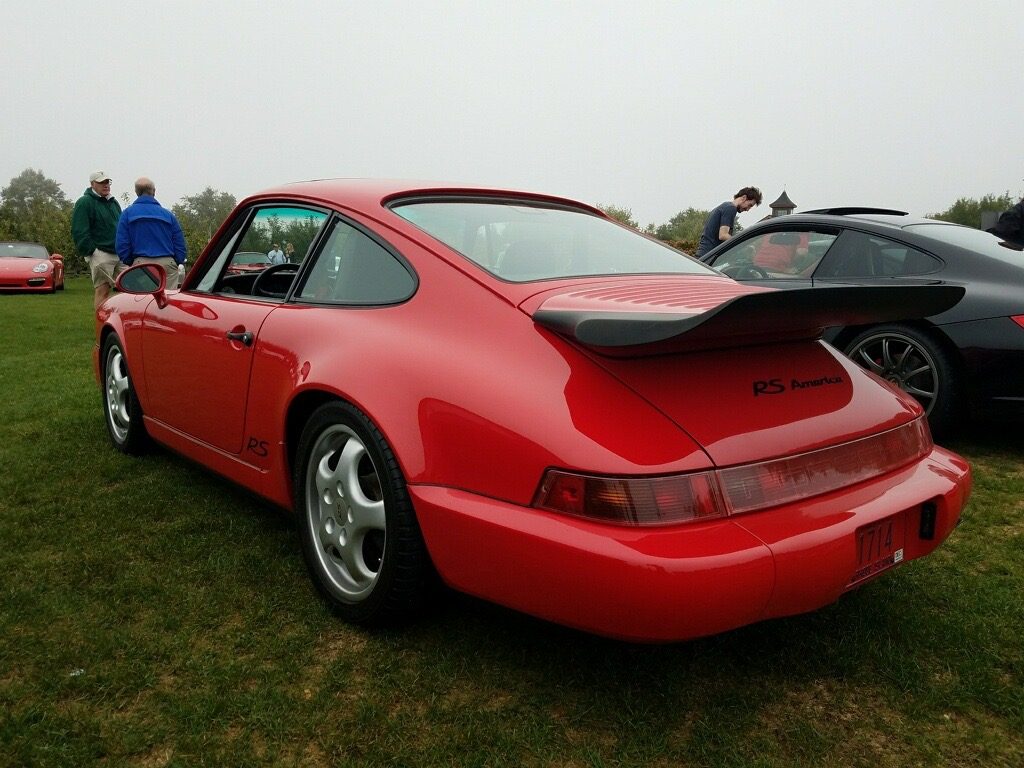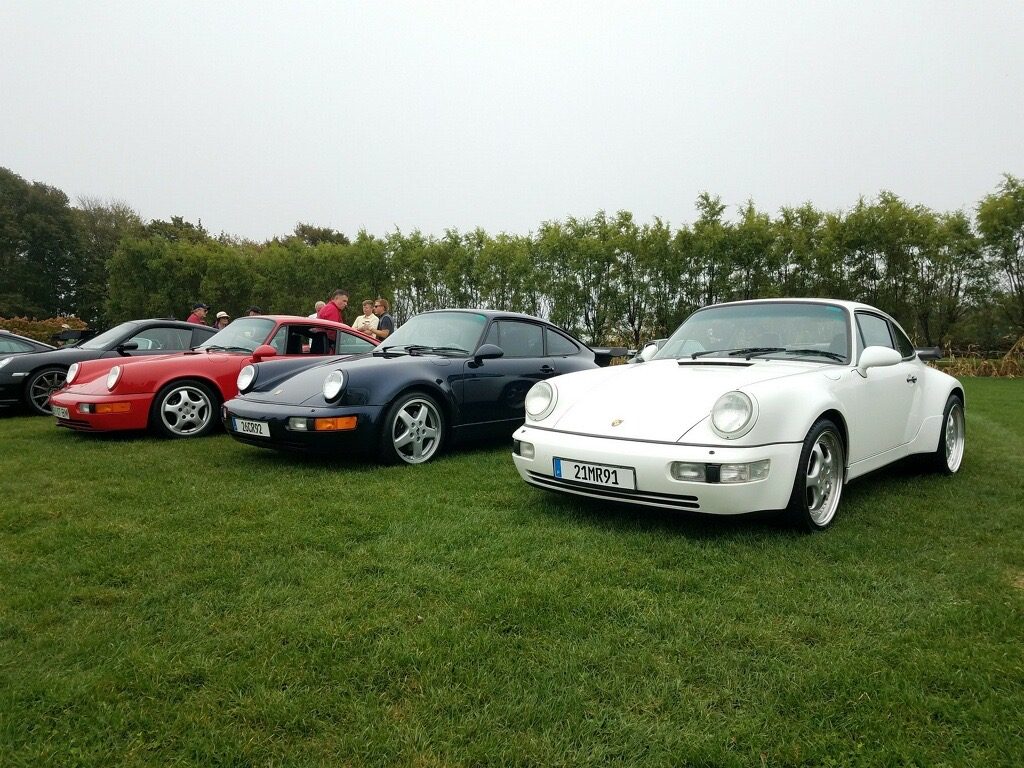 Newport Car Museum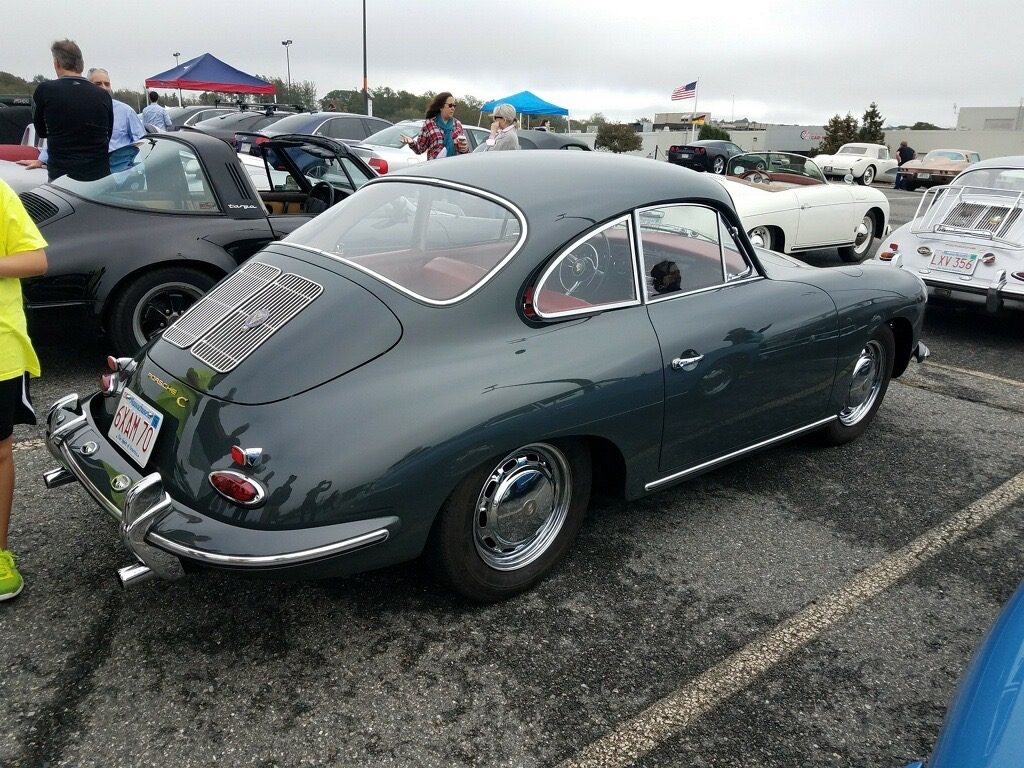 NCM's newest addition