Greetings NER members! We are in the middle of a great summer and the heart of the driving season. I recently returned from a short trip to Virginia and thought you might enjoy this account of the weekend's activities.
The invitation to go to Virginia came via my friendship with Bruce Russell, the Membership Chair for the Shenandoah Region of Zone 2 PCA. I last saw Bruce when we were returning from the Blue Ridge Boxster Summit, (read about that adventure here if you missed it). Bruce had just purchased a beautiful 997.2 Carrera S and we made plans for a weekend of driving fun.
But, before I could leave, I needed to get the bumper of my Boxster fixed. Yours truly was behind the wheel for a very low impact (while inching forward in heavy traffic) tap into another vehicle, causing some minor damage to the front bumper. Some call it operator error – I call it stupidity. In any event, based on the many good things I'd heard about them in the Nor'easter, I made an appointment with Mike's Auto Body of Malden. While the insurance appraiser said the damage could be repaired, I suspected – and Mike agreed – a new bumper cover would be needed. I asked if they could complete the job before I was scheduled to leave for Virginia. Well, they worked with the insurer and were able to expedite the job just in time. When I picked the car up I was impressed with the quality of the perfect paint match, but even more so by the attention to such details as reinstalling my homemade front grill meshes (helps to keep road debris out of the rads), and by making sure the emergency frunk cable release was just where I had relocated it on the original bumper. I cannot recommend Mike's highly enough! And I was ready to head to Virginia.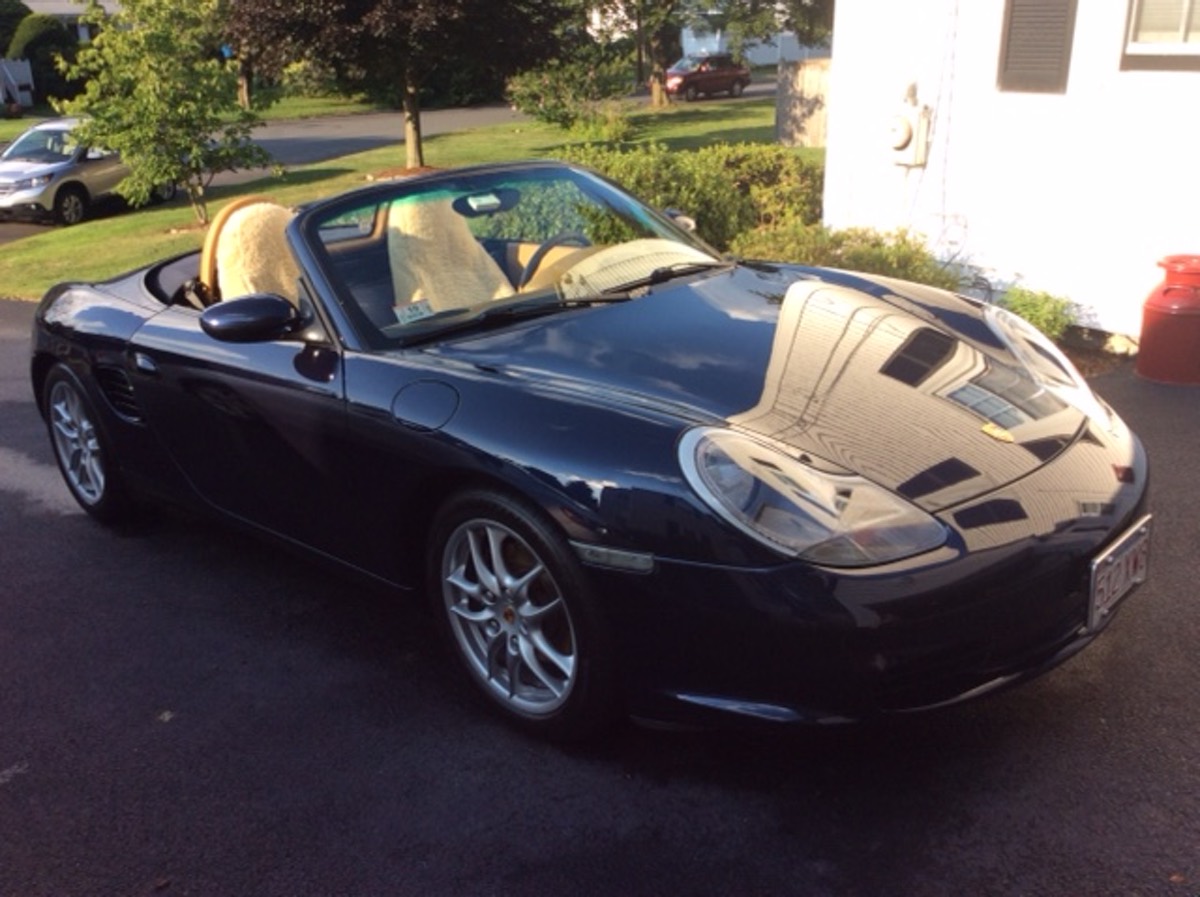 Bruce lives in the Richmond suburbs, so I left very early on Friday morning. Before I left, I purchased a few small items as I way of thanking Bruce and his wife for yet again putting me up in their beautiful home – as they did when I returned from the Werks Reunion in Florida earlier this year. Some assorted German foodstuffs from Karl's in Peabody and a few little accessories for the new Carrera seemed appropriate. I think he was pleased.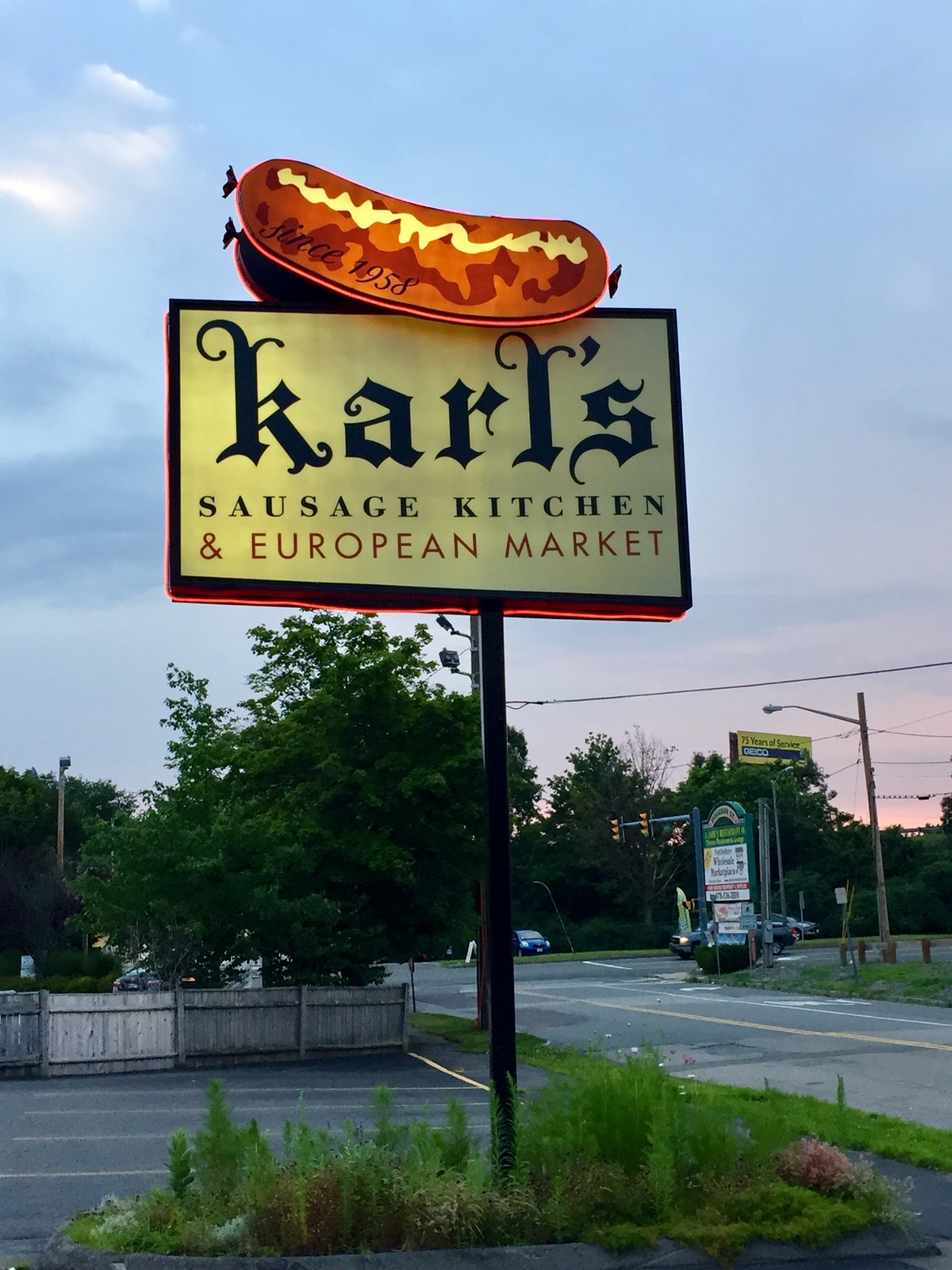 Bruce let me know what he had planned for the weekend. On Saturday morning we'd meet up with some fellow Shenandoah members and go on a 55-mile PCA driving tour – ending up at the site of Region's 22nd Anniversary picnic at Keswick Vineyards outside of Charlottesville. We had a small, but enthusiastic group of 11 cars.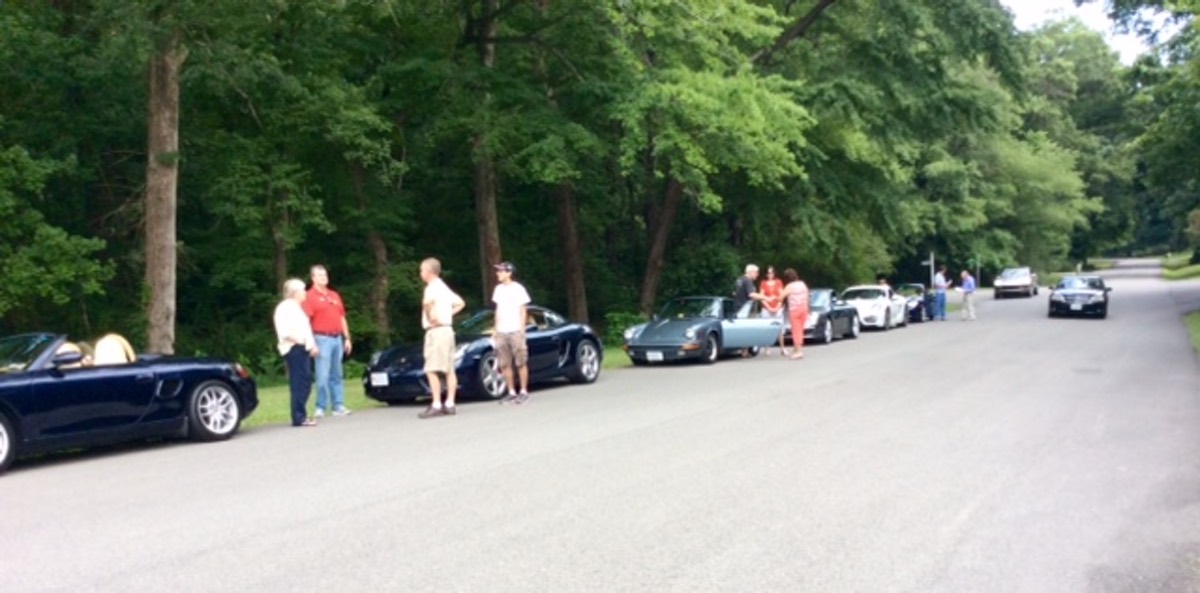 Note: Speaking of driving tours, be sure to check out the NER Events site for the First Annual Charlie and Martha Dow Fall Tour on September 10th. This is sure to be a fun tour of beautiful Cape Ann and the Essex coastal plain.
The picnic was a great time for me to meet many of Bruce's friends in the region. Shenandoah is a small region of less than 300 primary members, so it was very impressive that about 85 people came out for a purely social event.
Thanks to the region and it's president, Hank Weil (pictured above speaking to the group) for warmly welcoming me!
After the picnic, Bruce had planned a fun route for him and I to visit his family's rustic cabin in the mountains. We traveled up and over the Blue Ridge, across the Shenandoah Valley, and up again into the Alleghenies. If you've never been to this region, you should plan a visit – it is gorgeous. I attempted to keep up with Bruce in his good-as-new Carrera S and it's 425 ponies.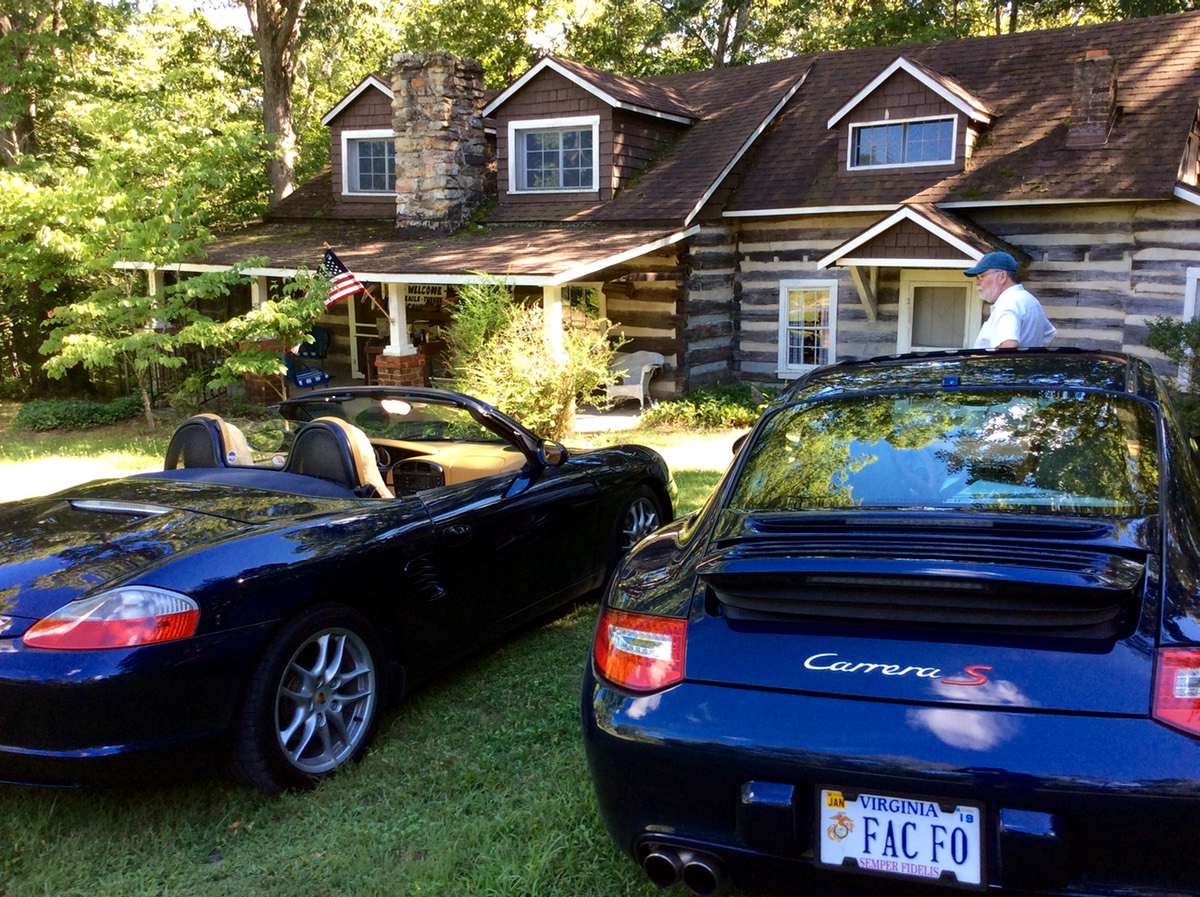 It was dark by the time we got home that night, and we went to bed with our bellies full of some delicious Virginia comfort food had along the way. We turned in early as the next day would have a "zero dark thirty" start.
Bruce and about 10 other regional members have an informal "outlaw" fun-run group. Think more spirited, but safe, driving without the PCA forms, waivers and reports. Their main rule is there are no rules, and you can bring whatever vehicle you like. They planned an early Sunday morning (fewer cars on the road) around the eastern slope of the Blue Ridge northwest of Charlottesville. This day, Bruce opted for the more nimble ride – his Guards Red 1984 3.2 Carrera Targa. We met around 7:00am and drove a while before breakfast at a Tastee Freeze. You read that right, but don't snicker – it was delicious Virginia baked ham, eggs and biscuits [ed: there was no mention of Jack or Diane, sadly]. Then it was off on some incredible, fun backroads in Madison County. The scenery was just as good as the roads. I love being around people who share my passion for driving.
Then it was back to Bruce's house where our rides received a nice bath, and we relaxed, ate and talked the rest of the day.
I had a long, rainy ride home on Monday, but that couldn't dampen my memories of a great weekend spent with great people and great cars. Again, thanks to Bruce, the Shenandoah Region and lastly – my wife Ellen, who is very understanding and supportive of my fun, but sometimes distant, trips.