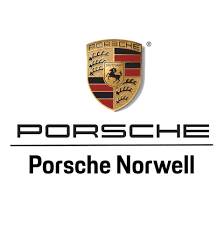 NER opened up its 2022 Autocross competition season on May 22. Porsche Norwell was the sponsor of the event, and Nick Vullemier and Brian Leonard were on hand from Norwell, driving a 2018 718 Cayman.
Rob MacAlpine set up a great course using the Miata Club's larger cones. His club had been running the day before, and I had stopped by the airfield to check in, and we decided to leave cones in place and reuse portions of his course for our event to save setup time and make a little less work for Rob and his helpers in the morning. The plan worked out well – especially as we were facing temperatures in the upper nineties.
After cancellations and no-shows, 58 drivers participated in the event. We had an unusually large number of dual drivers, so we split most of them into separate run groups to simplify grid management. We also had 23 novices, 10 of whom had just participated in our Season-opening Autocross school two weeks prior.
The course was fairly technical but loosened up a bit to help minimize cone hits and reduce the workload on the course workers in the extreme heat. We had plenty of water on hand, and it all worked out well. A slight breeze throughout the day was a lifesaver.
By the end of the day, seven drivers had posted times below 70 seconds; Rob MacAlpine posted FTD at 66.850, and Ollie Lucier posted Porsche FTD at 68.353.
Chris Darminio took Class 1 unopposed in his 1976 914 with a 73.884. Class 3 saw the return of old friends Adam Small and Christine Skaubitis, giving Bob Canter some competition and adding to the representation of air-cooled Porsches. Adam took the Class with a 72.802. Neil Halbert edged out George Rouhart in Class 4 with a 73.882, and Dan Gramm took Class 5 in his 97 Boxster with a 77.515. Class 6 fielded seven drivers, and Devon Yablonski took it with a 69.989 in his 2014 Cayman S, narrowly beating Mark Skala to do it. Glenn Champagne was the class winner in Class 7, posting a 76.339 in his 1999 996 Carrera. Henry Wu prevailed in class 8, posting a 69.770 in his 2014 991 Carrera S frustrating Jeremy Mazzariello and Erick Aubin, who were right behind him. Nigel Fenwick was the winner in Class 9, co-driving Bill Aubins 2020 GT4 with a 69.433. Ollie Lucier's 68.353 took class 10, and Rob MacAlpine's 66.850 topped Anthony Nunez's 67.112 to take Class 11.
In the Novice Class, the top 6 drivers posted some pretty respectable times, all below 78 seconds, with Brian Nett posting a 73.838 to take the Class and getting himself booted out of the Novice category.
Full results can be seen on our Live Timing/Archive site by going to https://porschenet.com/ax, scrolling down to the date of Autocross #1 (May 22, 2022), then selecting  "Results."
Thanks again to everyone for coming out to our first event of 2022. Our next event is on Sunday, June 19, and registration is open on motorsportreg.com. I hope to see a good crowd out there for that date!
-Chris Ryan
The Day's Results