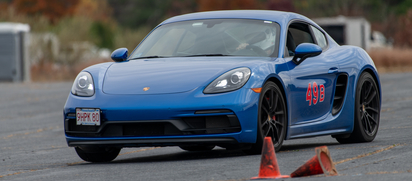 Updated Feb 1, 2023
The 2023 Autocross Schedule is posted below
2023 results are now posted and archived on our Live Timing link: porschenet.com/ax. Results from the last event are shown under the "Live Timing" button at the top of the page (this shows live results during each event); Archived results are shown below that – scroll down through the event dates to see Full Results, Summary Results, and Raw Time Results for prior events from 2021 on.
2022 Season Championship points can be seen here: 2022 Season Championship Points
2023 Season Championship points will be posted following our final event of the season
Results from 2020 and prior seasons can be seen by clicking the link below (previous Season Results and Standings)


Registration questions:  Jeff Johnson
Event questions:   Chris Ryan
Don't forget to come join the Facebook PCA Northeast Region Autocross group:
https://www.facebook.com/groups/nerautocross/
You'll find event photos, news, and autocross discussions. Anyone with a Facebook account can visit and read the page information and discussions, but you must click to join the group to receive updates and take part in discussions.

NORTH COUNTRY Region Events 2023
f