IF YOU ARE HAVING PROBLEMS PAYING VIA PAYPAL AND STILL LOGGED IN, TRY TO FINISH THE PAYMENT. IF NOT LOG BACK IN AND TRY AGAIN.
On Saturday November 11, NER will be taking a tour of the internationally famous restoration shop of Paul Russell and Company in Essex Mass. Attendance is limited to 40 registrants. Pre-registration is required and is scheduled to open October 12th at 8:00pm! Price is $20 and all proceeds will benefit Paul Russell and Company's charity, the automotive restoration program of McPherson College. Check back here for details. Please note, there is:
ABSOLUTELY NO PHOTOGRAPHY OR VIDEO ALLOWED.
23 of Paul Russell's clients' cars have won 45 Best of Show honors since they first started attending Concours d'Elegance events in 1987. For more on these and other award winning projects, visit their portfolio. They have generously offered to let NER members tour their shop.
Questions? Please email Glenn Champagne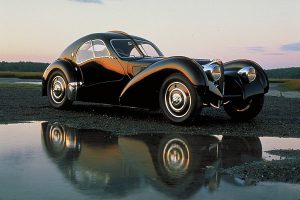 Bookings open Thursday, October 12 at 8PM EST.