What's your name and where do you reside?
Bailey Bishop, Beverly MA
What's your first Porsche experience ?
My 1986 930 which is now my dedicated track car. I purchased it in 2000.
It has ~65k Miles – hasn't been street legal since the mid 2000s.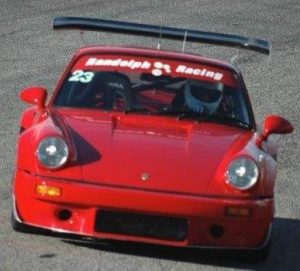 What's your history with PCA and New England?
"I joined around the time I bought the car (930). For the most part I have participated in driving events, and have gone to the gala events a few times."
Winter driving:
Winter Beater: My Year Round daily – 2008 Audi RS4 (stick) owned for 7 or 8 years (V8 70K)
Favorite and least favorite parts of winter? 
Favorite: Fresh Snow that covers roads when i can go out and play in it with my car
Least: "damp and slushy roads, and my car looks like crap"
What are the best and worst cars you've driven in the snow?
Best: My RS4 and 1989 BMW 325iX
Worst: Dodge Mini Van (with dedicated snows). It really wasn't bad. I've always made sure I'm prepared for New England winters.
Any words of encouragement for members who don't drive their Porsches in the winter? 
"You are missing out on opportunities to enjoy your car to the fullest, especially when driving on slippery conditions which allows you to enjoy the car at "safer" speeds" LOL
If you would like to share your Porsche winter driving experience with our NER crew, please email Luis at 

[email protected]

 !
Thank you Bailey!